Is an Alfa Romeo a Good First Car? (Mito, Giulietta & More)
Alfa Romeo cars from decades ago were sporty and stylish, but they weren't the most reliable.
So, how would the newer generation of Alfa Romeos fare as first cars?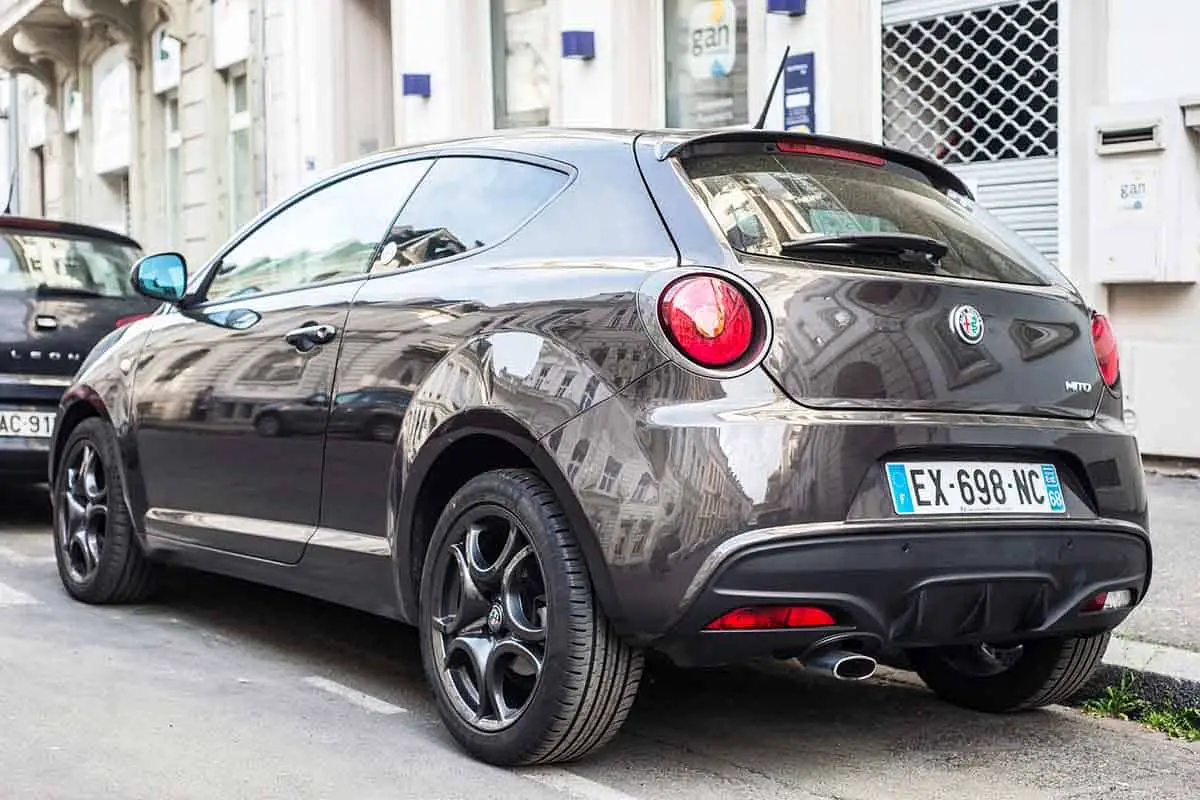 Specific Alfa Romeo Models:
The Alfa Romeo Mito and Alfa Romeo Giulietta were available in Europe and some parts of the world, except the US.
#1 Is the Alfa Romeo Mito a Good First Car?
The Mito is a three-door supermini that spanned a single generation from 2008 to 2018.
The Alfa Romeo Mito is a reasonably good first car despite some shortcomings:
Good fuel economy – averages 40 UK mpg (33 US mpg) for the 0.9L petrol engine, and 60 UK mpg (50 US mpg) for the 1.3L diesel; these are real-world mpg figures.
Mediocre build quality – poor-fitting trim inside and out; not on par with rivals.
Subpar reliability – CarBuyer ranked it 145th out of 150 cars.
Average Euro NCAP safety rating – adult occupant 5/5, child occupant 3/5, pedestrian 2/4; and that was in 2008. Newer cars today are safer.
Relatively inexpensive insurance – UK insurance groups 8 and higher depending on variant and engine size.
Affordable price tag – cheaper than rivals such as the Audi A2 and Citroen DS3.
Inexpensive to maintain – it shares parts with the Fiat Punto.
Diminutive size – easy to park and maneuver in tight spaces.
Relatively stiff ride and noisy cabin – not ideal for long drives.
Fairly cramped rear seat – better than the Mini but loses to the Volkswagen Polo; uncomfortable ride for tall passengers.
The smallest 0.9L petrol engine is the cheapest to insure, but it may feel underpowered for large drivers.
Direct competitors to the Mito that are worth considering include:
#2 Is the Alfa Romeo Giulietta a Good First Car?
The Giulietta is a small five-door family hatchback that debuted in 2010 and ceased production ten years later.
Sales-wise, the Giulietta is more successful than the Mito.
Still, the Alfa Romeo Giulietta is an average first car (at best) with its mixed credentials compared to the competition:
Middling fuel economy – the 1.4L petrol returns a real-world average of 37 UK mpg (31 US mpg); the 1.6L diesel achieved 55 UK mpg (46 US mpg).
Mixed reliability record – Alfa Romeo ranked #9 out of 30 brands in CarBuyer's 2020 survey, an improvement over its earlier models.
Questionable safety – the 2010 Giulietta received 5/5 stars when requirements were less stringent; the 2017 model received 3/5 stars.
Somewhat costly to insure – the 1.4L is in group 15, the 1.6L in group 16; expect some variants to edge towards group 30.
Substandard interior – hard plastics aplenty.
Cramped cabin – the sloping roofline compromises rear passenger headroom.
Light steering – excellent for driving around town, but less so at speed.
Excellent alternatives to the Giulietta in the family hatchback segment include:
Alfa Romeos in the US: Are They Good First Cars?
See the table below on how the various Alfa Romeo models compare in the areas that matter for a first vehicle.
Table Guide:
Safety (IIHS): 1 (poor) to 4 (good); IIHS tests average.
Safety (NHTSA): 1 (poor) to 5 (safest); NHTSA overall.
Visibility: excellent, good, average, poor.
Fuel Economy: mpg combined (base model).
Reliability: /100; higher = fewer problems (JD Power).
| | | | | | |
| --- | --- | --- | --- | --- | --- |
| Model | Safety (IIHS) | Safety (NHTSA) | Visibility | Fuel Econ. | Reliability |
| Giulia | 4/4 | NA | Good | 27 mpg | 76/100 |
| Stelvio | NA | NA | Poor | 24 mpg | 73/100 |
| 4C | NA | NA | Poor | 28 mpg | NA |
Alfa Romeo models comparison.
A car enthusiast's top pick may not necessarily meet the criteria for a teen's first car – more often than not, they don't.
Alfa Romeo's current and only sedan is the luxurious Giulia, available in AWD or RWD and can produce 280 hp on its least powerful engine.
These attributes aren't first-car qualities.
The Stelvio is a small luxury SUV with excellent driving dynamics that ably accomplishes its primary purpose to thrill.
However, the Alfa Romeo Stelvio has mediocre gas mileage, poor reliability, and horrendous outward visibility for the driver, making it a terrible first car.
The exorbitant price tag – close to $20k for a used Stelvio – is too costly for teenagers.
The Alfa Romeo 4C, with its two seats, 200-plus horsepower, and low-slung coupe or convertible (depending on model), is a superb sports car but a poor daily driver.
Overall, the current Alfa Romeos selling in the States are overpriced for most young drivers.
Alternative Makes to Alfa Romeo for a Teenager's First Car
Modestly priced first cars are aplenty:
Toyota – Corolla, Camry.
Whether buying new or used, they are reliable and have low running costs.
Teenage years are a time to minimize the financial burden a first car can impose and focus on sharpening the necessary skills behind the wheel before upgrading.
High-performance vehicles can be excellent second cars after you've clocked time under your belt.
References:
https://www.carbuyer.co.uk/alfa-romeo/mito/reliability
https://www.euroncap.com/en/results/alfa-romeo/giulietta/29288