11 Best Sedans for Teens & New Drivers (Good First Cars)
Sedans are suitable first cars thanks to their overall practicality and economy.
Good sedans for teens, students, or new drivers are ideally smallish, with midsize the largest to maintain ease of maneuverability.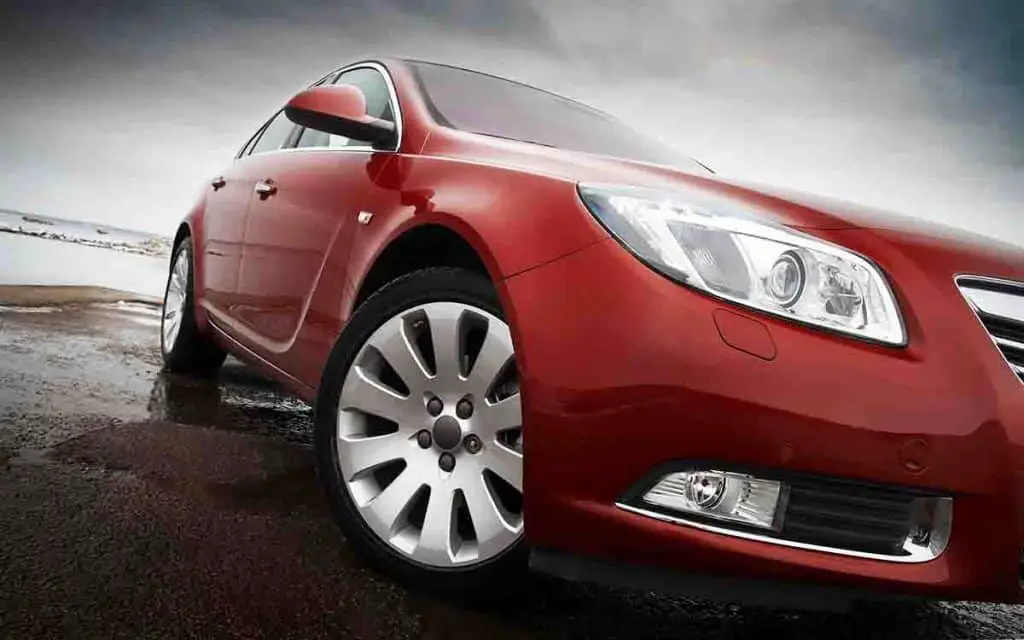 Best Sedans for First Car (Sub-Compact)
#1 Nissan Versa
For first-time drivers who want to buy the cheapest sedan, brand-new, and don't mind settling for a small car, the extra-small Versa should be your top pick.
Selling at about a thousand dollars less than the next cheapest, it is a thoroughly affordable first car while staying middle-of-the-road in fuel economy, cabin size, and cargo capacity compared to rivals.
These are Versa's first-car qualities:
Strong fuel economy – 35 mpg overall with the CVT transmission; the preceding generation is only one mpg shy.
Ample trunk space – just short of 15 cubic ft. in the latest generation (2020 onwards) and the one prior (up to 2019). The first-gen model's trunk (up to 2011) is the largest at 17.8 cubic ft.
Many safety features.
Good visibility.
Versa's ride comfort is decent and only gets bouncy over poorer quality surfaces.
#2 Hyundai Accent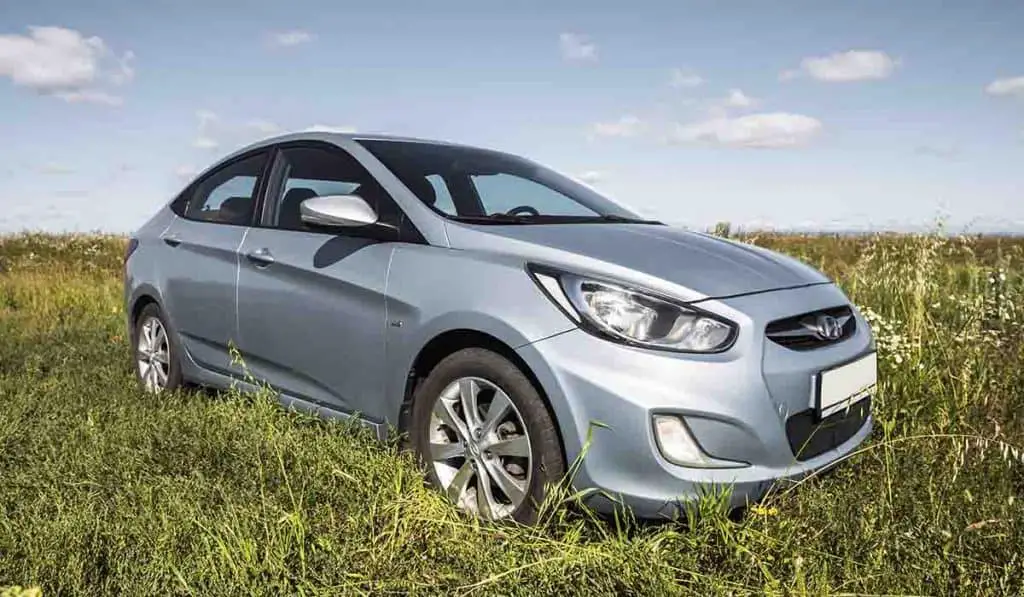 If you desire agility in a stable subcompact around turns, the Hyundai Accent will suit you better.
Sub-$17k cars typically do not offer performance, but the Accent's nimble nature is a massive plus for teen drivers driving around town or parking in tight spaces.
The Accent's strong points include:
Excellent fuel economy – leads the extra-small class with 36 mpg combined.
Solid build quality.
Sizable interior.
Surprisingly comfortable and relatively quiet cabin for its size – road and engine noise only become elevated at highway speeds.
Pretty sporty handling despite its lack of power.
Generous warranty coverage.
Still, you need to keep expectations in check because extra-small cars are primarily for commuting between point A and point B affordably in decent comfort.
#3 Kia Rio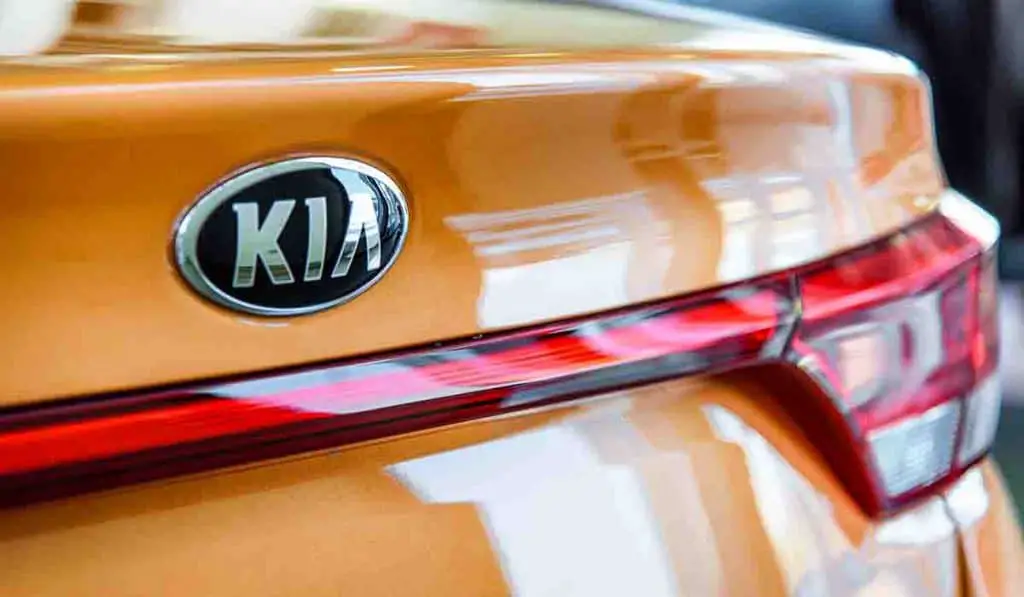 Kia makes affordable first cars, and finding the subcompact Rio on this list shouldn't surprise.
While it provides basic transportation with performance deficiencies common to the class, the Kia Rio proves to be among the better subcompact sedans:
Sporty handling – agile around town.
Segment-competitive fuel economy.
Class-leading interior and cargo space in the hatchback.
Long warranty.
The soft suspension tuning makes the ride relatively comfortable, although wind noise is almost always audible.
Outward visibility is excellent, with slender windshield pillars and generously-sized windows all around.
Kia Rio is available in the sedan or hatchback body styles, and the latter is one of the most economical hatchbacks for new drivers.
Best Sedans for First Car (Compact)
#4 Honda Civic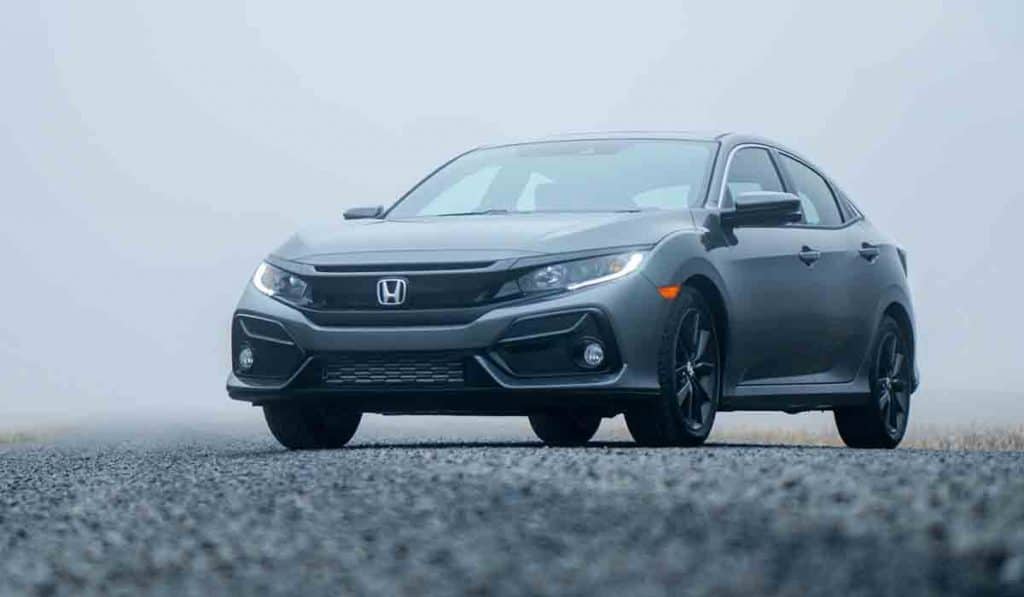 The king of compacts more than deserves its iconic status as the Honda Civic is an all-around superior choice for teen drivers with commendable first-car attributes.
It's a polished and substantial compact car for the money:
An expert blend of athleticism and comfort.
Excellent fuel economy despite its powerful engines – between 35 and 36 mpg combined in the latest Civic sedan.
Roomy cabin and trunk – a class leader in both areas.
An abundance of advanced technology and safety features.
Sharp handling – a close second to the Mazda 3 (next car on the list).
Composed ride.
Easy to drive with good visibility.
Besides the conventional sedan body style, these Civic trims are available to suit a broad range of needs and wants:
Honda Civic Si – the middle-of-the-road model between adequate and potent power.
Honda Civic Type R – a hot hatch. The highest-performance Civic.
With decades of history in the automotive industry, it's easy to find a used Civic to suit smaller first-car budgets.
#5 Mazda 3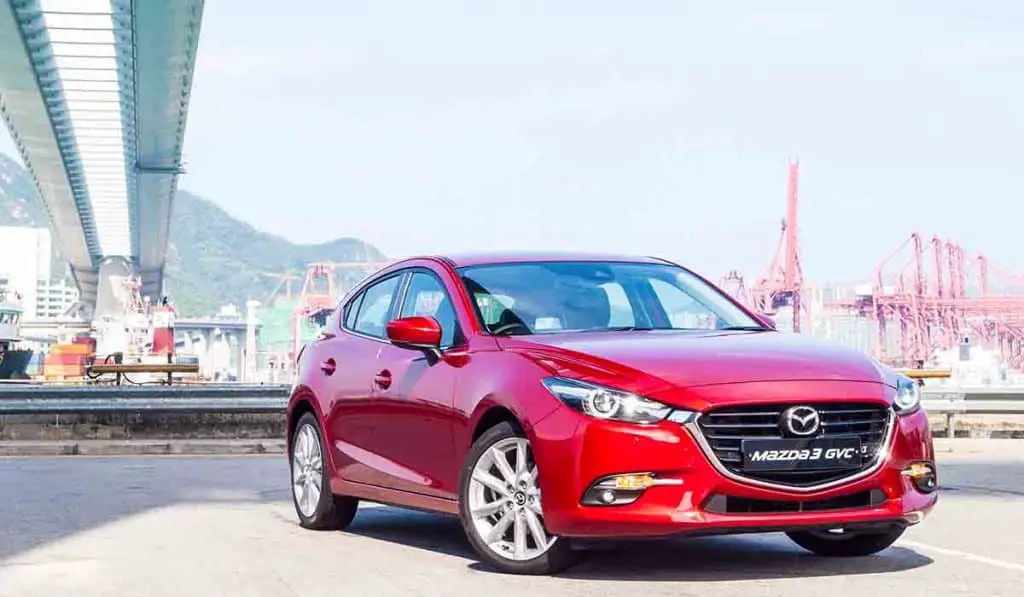 The Mazda 3 is a solid choice for a teenager's first car, not because it is the most fuel-efficient or economical – its Japanese and Korean rivals already staked those claims.
Where the Mazda 3 excels includes superior driving characteristics and luxurious accommodation at an economical price.
The steering is quick and precise, and the car feels nimble and easy to drive.
While most economy cars at this price point provide decent-quality cabins, the Mazda 3 takes its interior design to a premium level with quality materials that can rival some entry-level luxury vehicles.
Plus, an all-wheel drive is available for those who need wet-weather traction to support the car's class-leading turbocharged four-cylinder engine.
First-time female drivers will the Mazda 3 to their taste, although its impeccable crash safety should place the car on every teenager's shortlist.
#6 Subaru Impreza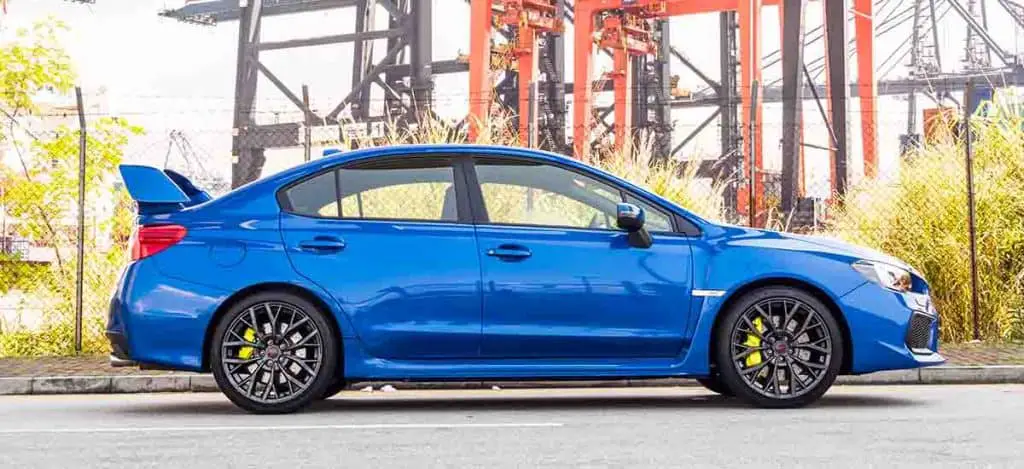 Most economy cars under $20k offer front-wheel-drive as standard, but the Subaru Impreza's base model has all-wheel-drive – all Subarus have.
The AWD provision is ideal for new drivers who need enhanced all-weather traction for safety reasons.
While the all-wheel-drive is a big draw, the Subaru Impreza also has other pluses:
A roomy cabin and adequate storage space for its class.
Safer for winter driving with the AWD drivetrain.
Plenty of advanced driver aids for less-experienced drivers.
Smooth and comfortable ride.
Its fuel economy is mediocre but understandable given the four-wheel propulsion; nonetheless, the Subaru Impreza is a good first car with excellent safety ratings.
#7 Toyota Corolla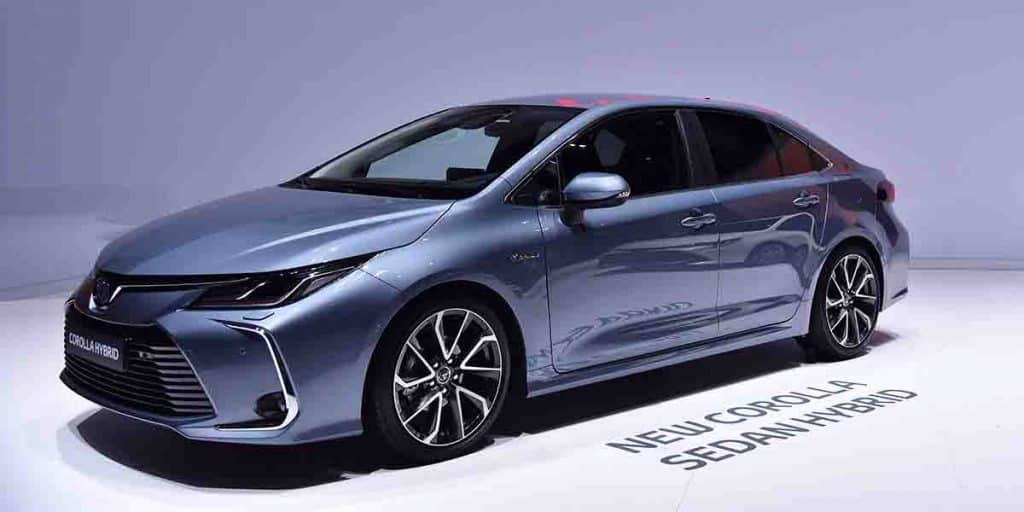 This famous nameplate should make every teenager's shortlist.
Its reliability record is second to none, a highly dependable vehicle with the least expensive upkeep.
After over half a century of dominating the automotive market and countless sales records to its name, the Corolla has seen many marginal improvements to maintain its consistent position near or at the top of the compact segment.
The Toyota Corolla boasts top-notch first-car credentials:
Rock-solid reliability – one of the most durable first cars.
Strong safety ratings – top marks by IIHS and NHTSA.
High fuel economy – between 32 and 34 mpg combined in the latest-gen Corolla. The Corolla Hybrid can return over 50 mpg.
Inexpensive maintenance – $362/year, according to RepairPal; the lowest among compact vehicles.
Good visibility.
A comprehensive list of driver aids and safety features.
The super-efficient Corolla Hybrid, which debuted in 2020, is available for a few thousand dollars more than a gas model of equivalent specifications.
Regardless of your budget, you can always find a reliable used Corolla for your first car.
Explore:
Toyota also released a hatchback version in 2019, so shoppers after a versatile Corolla should explore it.
#8 Hyundai Elantra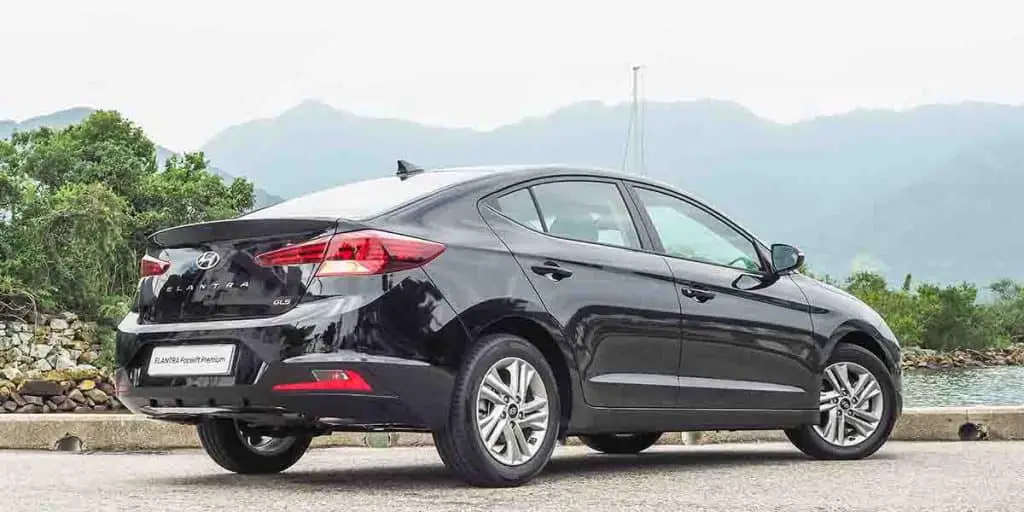 The Hyundai Elantra sedan is a compelling choice for young drivers looking to get the most bang for their money.
Backed by industry-leading warranty coverage and a broad range of standard safety features, the Elantra represents the value-for-money buy of the segment.
Those positives aside, the Hyundai Elantra has:
Impressive fuel economy – 35 to 37 mpg average; the most efficient among economy compact sedans. The hybrid powertrain gets your 50-plus-mpg combined, rivaling the Toyota Prius.
Roomy interior and storage space – second only to the Civic.
Sleek styling in the newer models.
Nimble and predictable handling.
The hybrid version is worth the extra investment of under $4k over the standard gas model for the outstanding fuel economy.
Best Sedans for First Car (Midsize)
#9 Honda Accord
As far as midsize sedans go, the Honda Accord leads the field with exceptional performance in a compelling package.
Unlike most economy sedans of this size, the Accord manages to be enjoyable to drive with its range of strong engines and appropriately weighted steering.
It is nimble and stable in the corners with capable handling and ample grip.
Ride quality in the Accord is pleasant, and the suspension soaks up bumps and pavement imperfections capably with well-controlled body motions.
While it's one of the sportier and more powerful midsize sedans, popular among young drivers, the Accord's fuel economy has consistently been segment-competitive.
#10 Toyota Camry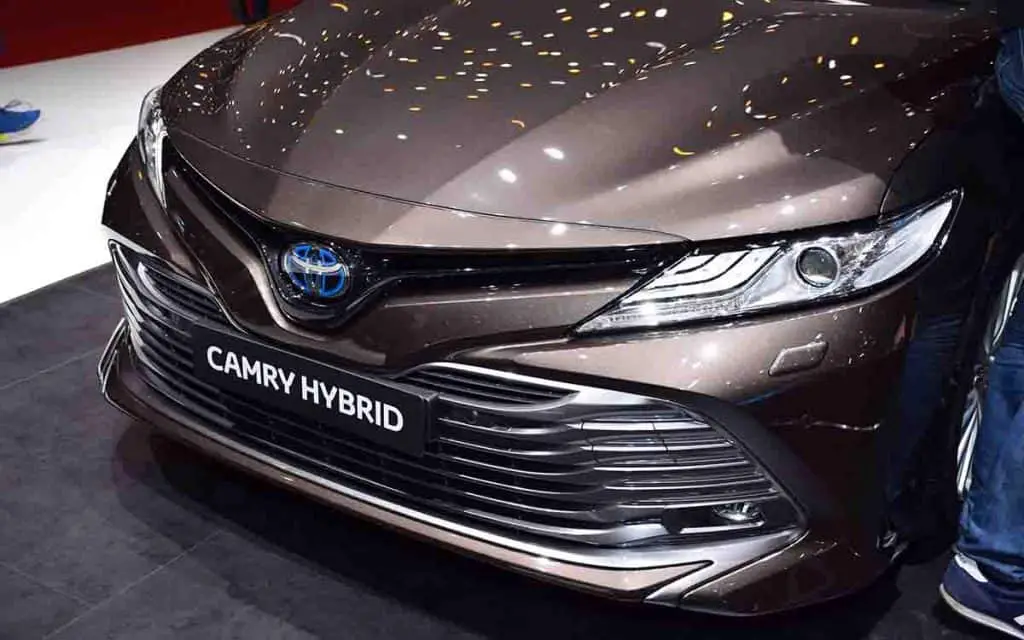 If getting a highly dependable first car is a top priority, the Toyota Camry is the go-to and safe choice with a strong reliability record.
It isn't as engaging to drive as the Honda Accord or Mazda 6, but it does well in everything else you'd expect from an exemplary midsize first car:
High fuel efficiency – low-30s-mpg overall in the latest model. Camry hybrids can return between 40 and 52 mpg combined, depending on the model year.
Good visibility for ease of driving.
Spacious cabin and trunk.
Comprehensive list of driver safety aids.
Solid reliability.
Excellent safety ratings.
Due to the remarkable durability, opting for a used Camry is sensible for budget-minded young drivers:
A ten-year-old Camry costs under $12,000.
A fifteen-year-old model is available at less than $8,000.
#11 Volkswagen Passat
This Volkswagen may not be the most exciting to drive, but it has several qualities new drivers would appreciate:
Roomy cabin – ample legroom for front and rear occupants.
Massive trunk.
Good visibility – upright styling, generously-sized windows, and slim roof pillars.
Excellent ride comfort – German-car-like feel.
2022 is the final production year for the Passat.
References:
https://www.carsforsale.com/used-cars-for-sale
https://www.autotrader.com/cars-for-sale/