10 Most Affordable Rental Vehicles (& Where to Rent Them)
The most economical rental cars are typically subcompact and compact vehicles, although some midsize sedans can be relatively cheap to rent.
This list comprises the most affordable makes and models and the car rental companies where you can rent them.
Most Inexpensive Rental Car Models
The rate ranges are for prepaid reservations (unless only the pay-later option is available) and do not include fees and taxes.
Pay-later and peak travel season bookings are typically pricier, including those that allow one-way and Mexico crossing.
#1 Nissan Versa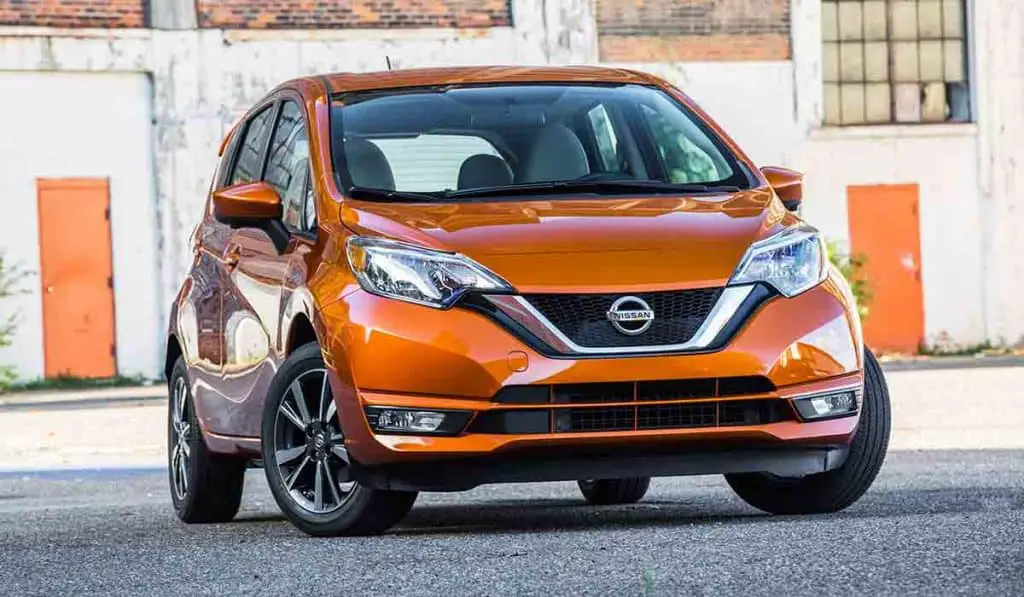 Daily rate: $35 to $87 per day.
The subcompact Nissan Versa sedan is a pleasant car to drive with enough space for five average-sized adults.
Although it's slightly underpowered with its 120-horsepower, four-cylinder engine, it is budget-friendly and can return a frugal 35 mpg average, saving you fuel while you pay less daily rental rate.
The Versa also has plenty of trunk space for its class – approx. 14.7 cubic feet.
Car Rentals That Have Nissan Versa
Car rental companies with Nissan Versa include:
Advantage Rent a Car.
Fox Rent a Car.
Payless.
Thrifty.
Alamo.
Enterprise.
National.
#2 Mitsubishi Mirage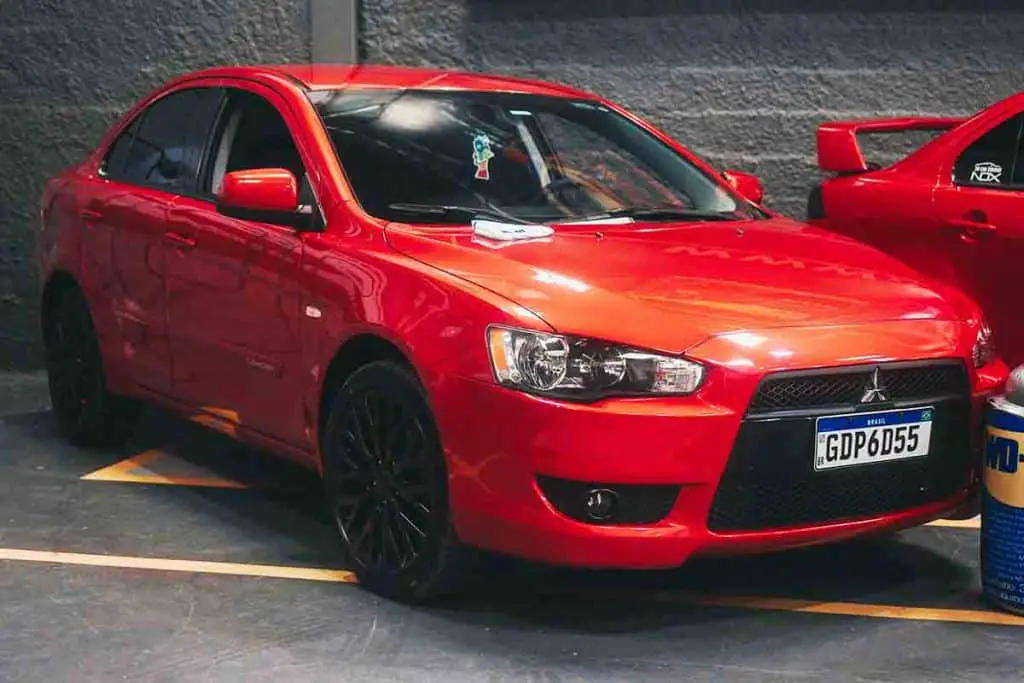 Daily rate: $75 to $89 per day.
If you want a simple small car, the subcompact Mitsubishi Mirage hatchback should meet your needs.
Its interior is as elemental as any car, and the sub-80 horsepower from the three-cylinder engine will suffice for two occupants' basic transportation.
If you choose to self-refuel your rental car, the Mirage will appeal with its 36-mpg combined fuel economy.
Car Rentals That Have Mitsubishi Mirage
Few car rentals have Mitsubishi Mirage, and they are:
Alamo
Enterprise.
National.
#3 Chevrolet Spark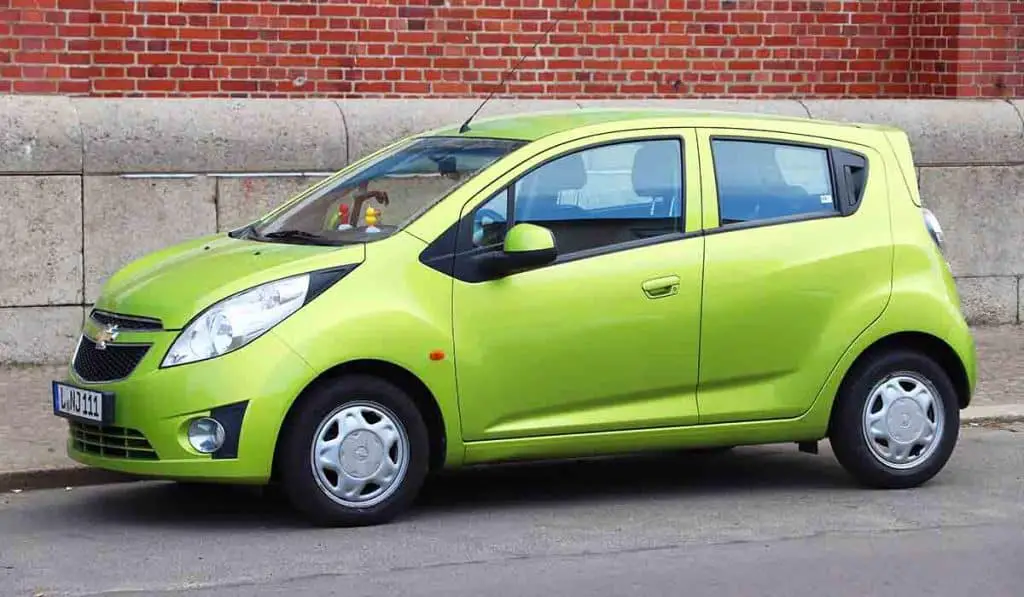 Daily rate: $55 to $58 per day.
Renters looking for a small, cheap rental car will find great appeal in the pint-sized Spark hatchback.
As car manufacturers retire ever more small hatchbacks, the Chevy Spark stands out as impressively frugal on fuel and is feature-rich.
Its 90-plus horsepower won't get your heart racing, but the Spark accelerates strongly enough for two on city streets.
Car Rentals That Have Chevy Spark
Car rental agencies that have the subcompact Chevy Spark are:
Advantage Rent a Car.
Thrifty.
Dollar.
#4 Toyota Corolla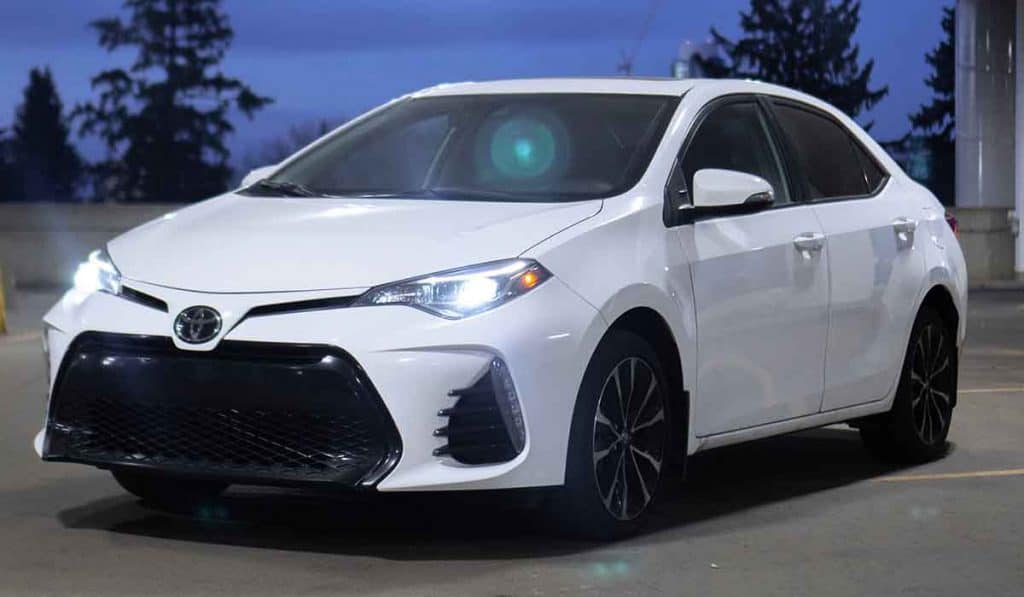 Daily rate: $34 to $82 per day.
The Toyota Corolla is the best-selling small car of all time for good reasons.
It is ultra-reliable, economical on fuel, and rides comfortably on short and long drives for five occupants.
Plus, the Corolla is safe and has many advanced safety features.
The Corolla won't accelerate quickly, but most budget-conscious renters will be happy with its dependability and super-affordable daily rates.
You can find a Toyota Corolla at almost any car rental.
Car Rentals That Have Toyota Corolla
Plenty of car rentals have the ultra-reliable Toyota Corolla, and they include:
Advantage Rent a Car.
Fox Rent a Car.
Payless.
Ace Rent a Car.
Thrifty.
Budget.
Alamo.
Avis.
Enterprise.
National.
#5 Kia Rio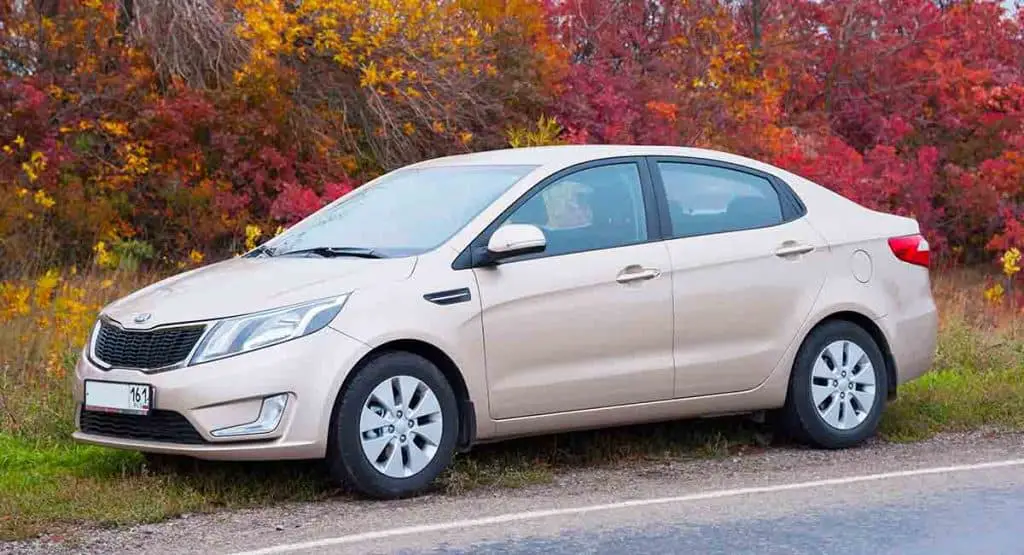 Daily rate: $37 to $ 95 per day.
Like Nissan Versa, Kia Rio is a subcompact car for basic transportation.
Still, the Rio is an attractive rental car due to its cheap daily rates and impressively high fuel economy of approximately 36 mpg in combined driving.
The Rio is an easy car to drive, but if you need as much cargo space as you can get in a subcompact, the Versa may be a better fit.
Car Rentals That Have Kia Rio
Several car rental companies have the fuel-efficient Kia Rio:
Payless.
Ace Rent a Car.
Sixt.
#6 Nissan Kicks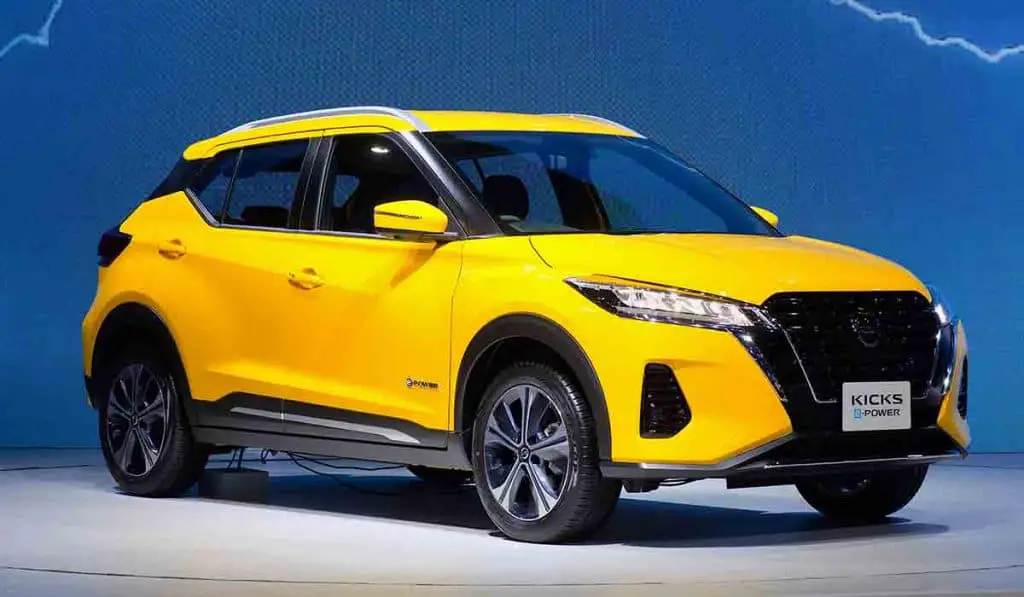 Daily rate: $79 to $85 per day.
The Nissan Kicks extra-small SUV is an excellent pick if you want to travel in style on a small rental budget.
While it is Nissan's smallest and most affordable SUV, the Kicks has an attention-grabbing sleek design and several pluses.
It is easy to enter and exit the car despite its small dimensions, has good outward visibility for safer driving, and can return over 30 mpg in mixed driving.
Car Rentals That Have Nissan Kicks
These car rentals have the extra-small Nissan Kicks SUV:
Ace Rent a Car.
Alamo.
Enterprise.
National.
#7 Ford Focus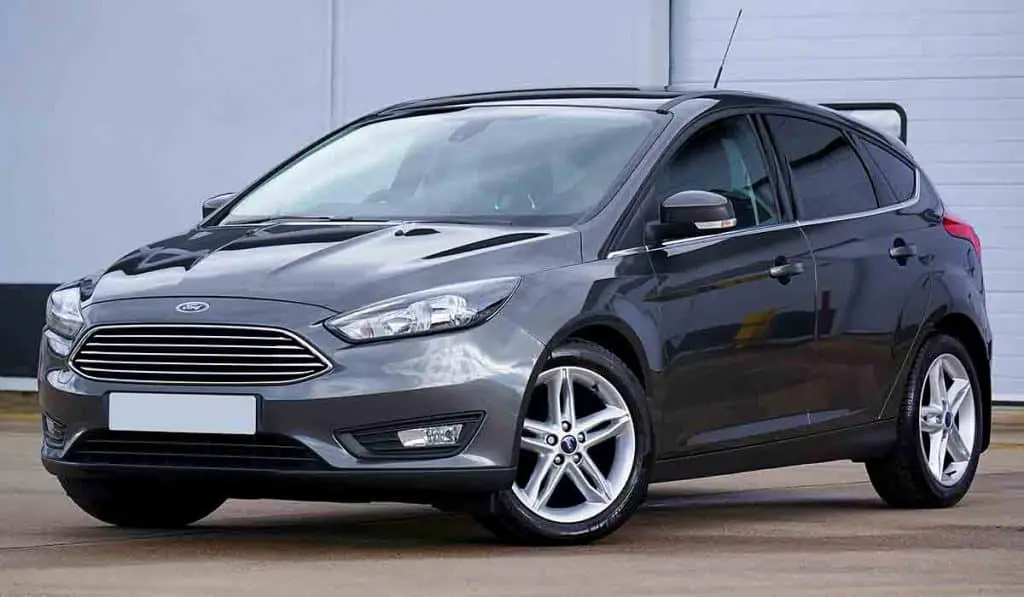 Daily rate: $54 to $64 per day.
The Ford Focus is a discontinued model, so you may not find many car rentals with this car.
Still, it's a comfortable small car with sporty handling around turns and a quiet interior even at elevated speeds.
Fuel efficiency is a strong point, and the equally economical daily rate will appeal to those on modest rental budgets.
Car Rentals That Have Ford Focus
Only a few rental companies have the Ford Focus in their fleet:
#8 Volkswagen Jetta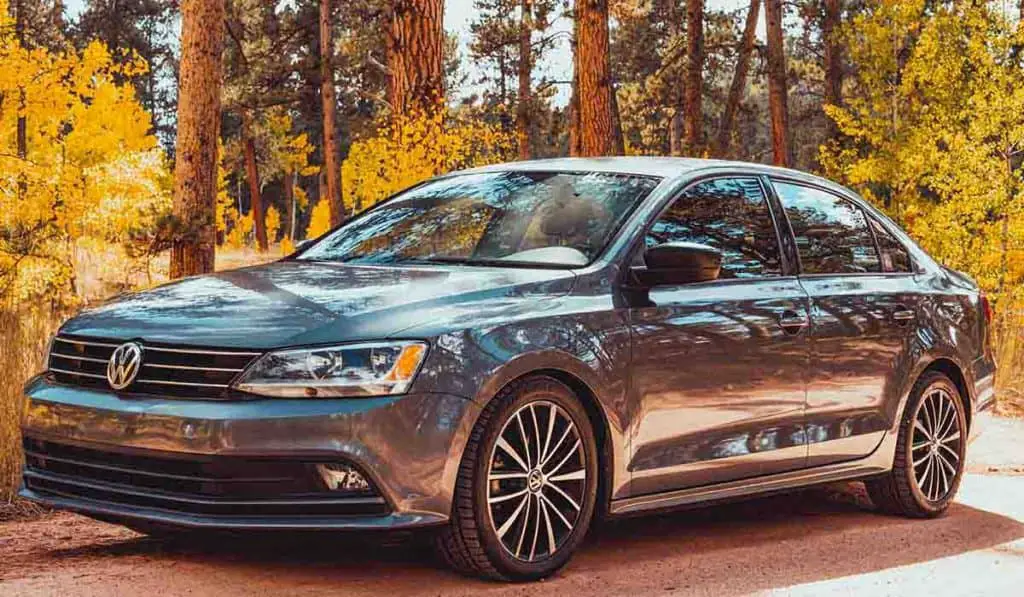 Daily rate: $37 to $97 per day.
The VW Jetta is a compelling alternative to Toyota Corolla as it is similarly sized, has a smooth ride, and many car rentals have this model.
It is efficient, capable of a strong 34 mpg average, and has slightly more cargo capacity than the Corolla.
The Jetta rides comfortably over reasonably bumpy surfaces, and the interior's noise levels are impressively low around town.
Car Rentals That Have VW Jetta
Volkswagen Jetta is a pretty popular small rental sedan, and these car rentals have it:
Advantage Rent a Car.
Fox Rent a Car.
Payless.
Ace Rent a Car.
Dollar.
Budget.
Alamo.
Hertz.
Avis.
Enterprise.
National.
#9 Toyota Camry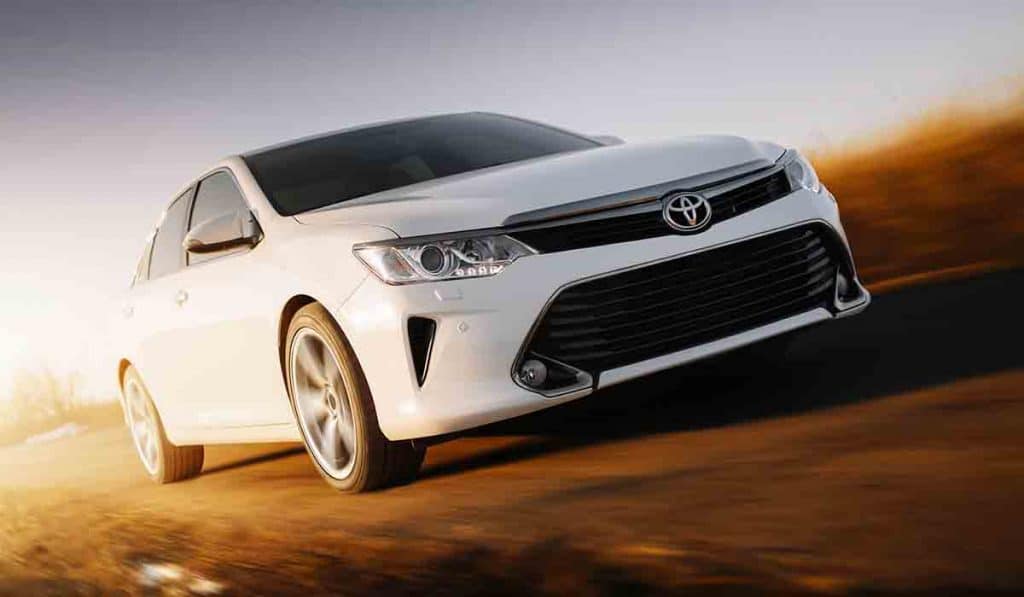 Daily rate: $37 to $97 per day.
If you find the earlier cars' cabin a squeeze for your family of four or five, the Toyota Camry is your ideal rental car on a budget.
The Camry is an all-rounder, offering plenty of ride comfort, cabin room, and fuel economy.
Plus, it is super-reliable, ensuring less likelihood of breaking down during your rental, and the good visibility makes driving safer for you and the family.
Car Rentals That Have Toyota Camry
Toyota Camry is the economical midsize car of choice, and these car rental companies have it:
Advantage Rent a Car.
Fox Rent a Car.
Payless.
Sixt.
Budget.
Avis.
#10 Toyota RAV4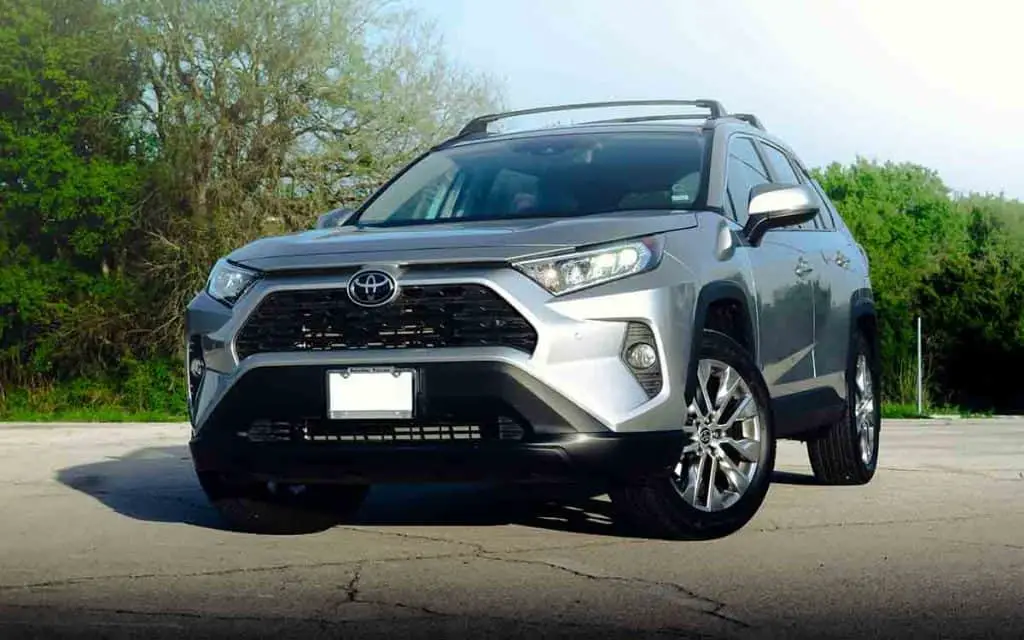 Daily rate: $40 to $105 per day.
It shouldn't be a surprise that Toyotas are a favorite among car rental companies.
They have solid reliability, ride comfortably, and meet most practical needs, and the Toyota RAV4 small SUV is no different.
Other RAV4 strong suits include:
Roomy interior for five.
Fuel efficiency of around 30 mpg combined.
Approx. 37 cubic feet of storage space with the rear seats up and close to 70 cubic feet with the seats folded.
Car Rentals That Have Toyota RAV4
The RAV4 is one of the cheapest small SUVs among rental cars, and you can rent one from these car rentals:
Advantage Rent a Car.
Sixt.
As rates are seasonal and can vary by location, it's best to check the car rentals' booking websites for the latest prices.
Alternatively, you could start with the least expensive car rental companies when searching for the lowest daily rates.