Is Chevy a Good First Car? (Impala, Cruze, Cobalt + 11 More)
Chevy has many brand enthusiasts, but their older models generally suffer from quality issues and expensive replacement parts, which aren't positive indicators for a teenager's first car.
Some models offer relatively better reliability than others, but which would make a good first car?
Would a used or new Chevy make a better first vehicle?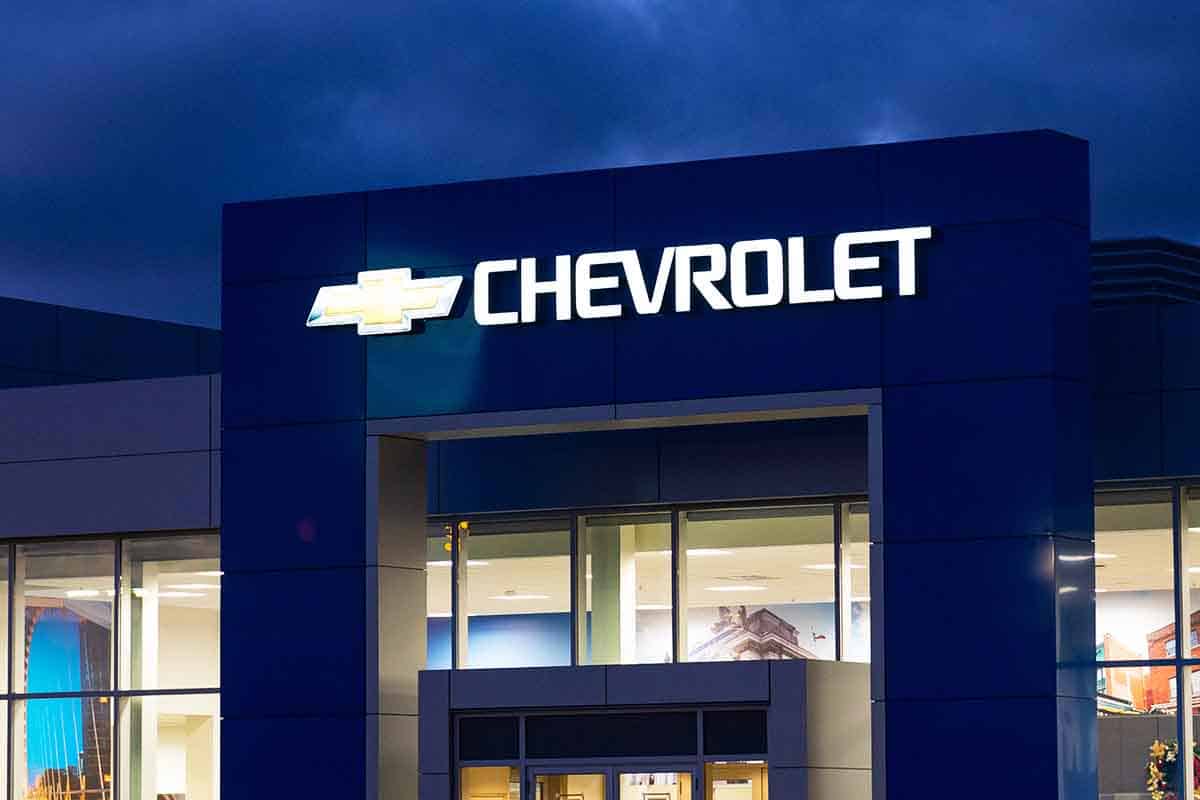 Generally: Are Chevys Good First Cars?
A brief note on Chevrolet's history lets you understand a once-foundering American company that had since set itself on the path of revival.
General Motors (GM) – Chevy's parent company – filed for bankruptcy in June 2009 after the preceding decades of great-looking vehicles but with shoddy quality and reliability.
After a mere 40 days, a new GM exited bankruptcy protection and started afresh – albeit with government funding and a restructuring plan that saw it produce greatly-improved vehicles.
Would a Chevy make a good first car?
Chevys pre-2009 were generally problematic and unreliable across most models – avoid them – but the Chevys post-2009 saw improved quality if you want to get one as your first car.
Consumer Reports ranked Chevrolet at position 14 out of 28 in their 2021 reliability rankings.
As there are more substandard models than those with decent build quality, it's crucial that you do your homework before buying a Chevrolet – new or used.
Specific Chevy Models:
Most Chevy models aren't good first cars, except for a select few.
#1 Is a Chevy Camaro a Good First Car?
A sports or a muscle car is an emotional buy – if you want one, have the financial means for it, and believe your driving skills are up to the task, why not.
For the majority of first-time car buyers, the Chevy Camaro isn't a suitable first car:
Rear-wheel-drive – it's better suited for a fun weekend drive. Plus, RWDs are harder to master and not the ideal platform to learn, especially for a new driver.
Lardy V8 – it's a powerful car, but all those 4,000+ lbs don't help fuel economy when you're on a tight monthly budget.
Expensive first car – a new Camaro will set you back at least $25,000. A 10-year old Camaro still costs a hefty $20,000, but it does indicate that a Camaro holds value.
Expensive insurance – a young driver behind a powerful V8 will probably class as high-risk.
Costly maintenance – it's a high-performance car; you'll spend more on repairs and upkeep than the mass-market sedans.
Poor visibility – difficult to see out, blind spots, and a beginner driver's skills aren't the best combination for safety.
Cramped back seat – a Camaro's exterior impresses, but less so when admirers get into the rear seats.
Limited trunk space – you'd appreciate the room for equipment in a daily driver.
A muscle car poor on fuel economy – the 20-ish mpg may seem OK on paper, but when the honeymoon's over and you start paying more for gas than newer and more fuel-efficient rivals on the road, it will hurt.
Lacks standard tech features – compared to rivals of similar price and age. But the newer Camaros have caught up on this front.
If you live in a snowy region, a rear-wheel-powered car like the Camaro will bite you, even when fitted with expensive winter tires.
The RWD car won't be easy to control in the rain either.
If you don't mind the drawbacks and still want a Camaro as a first car, its head-turning looks, precise handling, and supple ride for a V8 should win you over – go with the 5th or 6th-gen Chevy Camaro for the body style or the 6th-gen for added features.
Head to the Chevy Camaro First Car post for more details.
#2 Is a Chevy Cavalier a Good First Car?
The Chevrolet Cavalier is a discontinued model (2005) in the United States.
It is difficult to justify purchasing a car that no longer receives updates for more than a decade, so the Chevy Cavalier is a poor choice for a first car:
Discontinued model – repairs and replacement parts will be costly if you can find them.
Ancient design – inside and outside.
Cheap interior materials – it won't impress your passengers.
Poor safety ratings – the crash test results aren't comforting.
Average reliability for its time – will continue to decline as used cars get older.
Low resale value – a discontinued and uninspiring-looking car does not hold value.
If you're considering a Cavalier for a first car, stay away from it – unless you're outside the US.
#3 Is a Chevy Cobalt a Good First Car?
The Chevy Cobalt is another phased-out model (2010).
If you can find a used Cobalt in good health – sedan, coupe, or SS – and have a small budget, it is a reasonably good first car:
Cheap to buy – you can get any Cobalt for under $5,000 (or half of that). But a discontinued model won't be affordable to repair when parts break.
Smooth ride – its V4 engine and compliant suspension compares favorably with others in the class and generation.
Fuel economy – 30-ish to 40 mpg is admirable for its time.
Fairly quiet cabin – except for some road noise.
Average fit and finish – but it will continue to feel increasingly dated.
Reliable – if well-maintained.
Any Cobalt will be more than ten years old. If you can find a used but still-healthy Cobalt, it is a highly affordable daily driver in the city for a teenager – just don't drive one on a freeway.
#4 Is a Chevy Corvette a Good First Car?
Among the legendary American sports and muscle cars like the Ford Mustang, Dodge Charger, and Dodge Challenger, the Chevy Corvette has the most powerful base trim.
The potent engine in the lowest-spec Corvette means new drivers desiring a less-powerful option for their first car face a tough decision.
The Chevy Corvette First Car post has more details.
#5 Is a Chevy Cruze a Good First Car?
Chevrolet discontinued several sedans, including the compact Cruze after its 2019 model year.
The Cruze had qualities that made it reasonably competitive during its time.
However, with the number of more-reliable Japanese alternatives available, it is hard to justify the Chevy Cruze as an excellent first car for the money you pay.
A good or mediocre assessment depends on what matters more to you for a first car:
Strong fuel economy – over 30 mpg. But it comes at the cost of sluggish acceleration – not a concern for beginner drivers.
A more powerful diesel engine is available – but you pay a premium for it.
Excellent safety rating – earned 5 stars in crash tests: frontal-impact and side-impact. Finally, a peace of mind you can buy.
Comfortable and compliant ride.
Average reliability – you need to think about the long-term costs of maintaining an out-of-production car.
Chevy vehicles are generally and comparatively less reliable than their Japanese counterparts. If you must have a used Chevy, enlist the help of an auto mechanic to verify its conditions.
#6 Is a Chevy Equinox a Good First Car?
An SUV offers a higher seating position and improved safety over a sedan in the event of a collision.
The Chevy Equinox is an excellent first car for a matching budget, as far as compact crossovers go:
Excellent safety ratings – between 4 to 5 stars across various crash tests, including roof strength tests.
Ample standard safety features – traction and stability control, antilock disc brakes, front and side airbags, blind-spot monitor, auto crash notification, stolen vehicle assistance, plus more.
Buckle to Drive – an added function in 2021 models and newer. It makes fastening the seatbelt a necessity before driving.
Higher seating position – the greater visibility is handy and safer for a teenage driver starting with a first car. Newer Equinox models have height-adjustable driver's seat.
Lane departure mitigation – available in newer models. It is useful to warn the driver of a lane switch without a turn signal; the car automatically maintains lane position.
Smooth ride – a capable vehicle over most road surfaces.
Reasonable resale value – a 10-year old model sells for half the price of the latest model.
Compact crossover is an ultra-competitive segment chock full of appealing options, so shop carefully before parting with your money.
#7 Is a Chevy Impala a Good First Car?
The Impala saw its last iteration in the 2020 model after General Motors (the parent company) announced its plan to move away from sedans to focus on crossovers, trucks, and EVs (2022 and beyond).
A full-size sedan may not be the first car many parents will consider for their teenage driver, and as a discontinued model, the Impala's large dimensions work against it as the first car for beginner drivers:
Expensive to buy – with a budget over $10,000, you have many options on the market, although you can get your hands on a pre-2009 model for less than half that.
Low resale value – the Impala is a discontinued model in a less-than-desirable segment. Records indicate that an Impala depreciated 50% from its initial value after 5 years.
Questionable reliability – it's a hit-or-miss. Again, you need an independent expert to evaluate the car before buying. JD Power scores the Impala at 78/100 for reliability; 80 is the respectable average.
Middling fuel economy – 22 mpg for combined driving will leave you wishing it's thriftier on gas.
It's a full-size sedan – parking it successfully will be a challenge for unskilled beginner drivers. More metals may mean a safer car in the old days, but modern safety technologies have made newer vehicles safer with less weight.
The Impala is a retired model and a full-size gas sedan in a market moving towards higher fuel efficiency, so buying one means you cannot avoid the low resale value and higher maintenance costs.
Check the comparison table towards the end of this post to see which Chevy is best for new drivers.
#8 Is a Chevy Malibu a Good First Car?
The Malibu is yet another sedan heading towards Chevy's history books. Its production will stop after the 2016-gen's lifecycle ends.
The Malibu is probably the last made-in-America sedan from a US-based automaker – would it still make a good first car?
Although the Malibu is a midsize sedan, there is a significant reason why made-in-America sedans are heading out the door, and suggesting a discontinued Chevy Malibu as a first car is ill-advised:
Increasing maintenance costs – you pay more when the manufacturer stops producing replacement parts.
Middling fuel economy – mpg in the 20s is no longer as respectable as it once was.
Poor outward visibility – for a new driver where safety is a priority, it is an obvious drawback.
Low on safety features on base models.
If you can find a used Malibu with a proven service record, maintain it consistently to make it a reliable car.
Check the comparison table towards the end of this post to see which Chevy is better for new drivers.
#9 Is the Chevy Spark a Good First Car?
A subcompact car is appealing for tight urban environments, and the Chevy Spark's hatchback body style is the perfect vehicle on a budget.
Most young drivers starting with their first cars will be happy to own a Spark as a daily driver:
Beginner-friendly price – inexpensive to buy and maintain.
Strong fuel economy – over 30 mpg city/highway.
Its small footprint – easy to park and maneuver around crowded towns or tight campuses.
Excellent outward visibility – suitable for a young driver learning to drive safely.
Spacious passenger seats – surprisingly so; it's comfortable even on longer drives.
Commendable reliability –
Impressive standard feature list.
All in all, it's a great learner's car.
The Chevy Spark is the perfect type of car to drive in the city for a teenager looking to save on gas and who doesn't want to haul the extra weight of a larger vehicle.
#10 Is a Chevy Silverado a Good First Car?
Chevrolet produced substandard vehicles pre-2009 except for their trucks – the Silverados included. They are sturdy, reliable, and loved by many.
The Chevy Silverado is an excellent first truck if you need a 4WD and have many goods and equipment to haul.
But as a first car and a daily driver for a beginner behind the wheel, the Silverado isn't ideal:
Low fuel economy – it's a pickup truck, the fuel efficiency will be middling (sub-20 mpg) at best or a little better on the diesel-fueled option.
Unwieldy for a young driver – too large and unnecessarily heavy for daily commuting. It won't be easy to park for a beginner.
High center of gravity – it means a pickup handles poorer through the corners than a lower-slung sedan, which can lead to a higher likelihood of a single-vehicle accident for an inexperienced driver.
Popular with thieves – Chevy pickups, alongside Fords, are thieves' top favorites.
Of course, if you love and want your first vehicle to be a pickup, the Silverado is a fine Chevy to own. Its high torque at low RPM is excellent for towing a heavy load.
It's one of the few Chevys that showed strong reliability, so you have one less worry.
Check the comparison table towards the end of this post to see which Chevy is best for new drivers.
#11 Is a Chevy Sonic a Good First Car?
The Sonic's declining sales pushed Chevrolet to shelve it alongside their other sedans.
It is another vehicle in Chevy's long list of discontinued models, which makes it a less-than-ideal first car unless you opt for a cheap used Sonic to weather the first few years of car ownership:
Good visibility – a plus point for new drivers.
Excellent safety scores – crucial for young drivers in their first car.
Average fuel economy – the competitors in the class do better. Mid to high-20s mpg city.
Low price – good for buyers on a smaller budget.
#12 Is a Chevy Tahoe a Good First Car?
The Tahoe has been going strong for more than two decades and is one of the more-reliable vehicles in Chevy's lineup.
Unless you have an affinity for Tahoes or need a vehicle that large, a Tahoe is generally a poor choice for a first car:
Expensive – it doesn't make much financial sense for a first car. The latest Tahoe costs north of $50k. You can get one for below $10k, but you'll have to settle for a 20-year old model.
High center of gravity – more likely to roll over in an accident, bad for a driver learning to handle a vehicle.
Poor fuel economy – running at less than 20 mpg, it just isn't beginner-friendly.
Costly maintenance – close to $1,000 per year in general maintenance and repairs.
Too large for a first car – an overkill for a young driver's needs. It may be safer in a collision, but a large SUV like a Tahoe has vastly different driving dynamics than a sedan, so it's not an ideal learning platform for a new driver.
A Chevy Tahoe is an amazing ride if you can afford its hefty price tag.
Check the comparison table towards the end of this post to see which Chevy is better for new drivers.
#13 Is a Chevy Volt a Good First Car?
The discontinuation of Volt means Chevy lost the only plug-in hybrid car from its lineup – it began selling in 2011 and ended production in 2019.
Any vehicle that is thrifty on fuel is an excellent first car, and a used Chevy Volt fits the bill:
Availability of an all-electric mode – lasts for the first approximately 50 miles on a full charge (for the post-2016 models). After that, it automatically switches over to its gas engine.
Strong fuel economy – (needless to say) approximately 42 mpg combined on gas and 106 MPGe on electricity. The 'e' = equivalent.
The Hold mode – available in 2013 Volts or newer. It lets you use only the gasoline engine to power the car and is excellent for highway driving. The gas engine is most efficient on highways, and the electric motor in stop-and-go city drives.
An excellent bridge to future EVs – learn the ropes of owning an EV when you drive and maintain a part-electric car.
Nimble – it's an easy car to maneuver in the city.
Inexpensive maintenance costs – and minimal upkeep as well.
Plenty of advanced tech and safety features.
The Chevy Bolt's ability to drive 50 miles purely on electricity is a handy feature for short daily drives.
It means you may not need to re-fill the tank for an extended period.
The battery's durability is a question mark, though, but you're getting a used Volt before going full-electric in the near future.
#14 Is a Chevy Bolt a Good First Car?
The Chevy Bolt is the first of many electric vehicles to come from Chevrolet.
An EV may be more eco-friendly than a combustion-engined car, but you're investing in a new lifestyle and reduced total car ownership costs.
For a new driver on a path to the future filled with electric vehicles, getting a Chevy Bolt for a first car is a wise choice:
Instant torque – quick acceleration is the hallmark of electric vehicles.
Nimble handling – easy to drive around town.
Low cost of ownership – it doesn't need oil changes or an internal combustion engine to maintain.
Quiet interior – you get to unwind at the end of a busy day.
Great outward visibility – safer and an advantage for new drivers.
Plenty of safety assist features – include automatic emergency braking, front pedestrian braking, forward collision alert, following distance indicator, lane departure warning, and many more.
The initial purchase price may be higher than a traditional combustion engine car (it won't be for too long), the monthly savings in fuel and maintenance costs will more than offset the difference a few years into the EV ownership.
Comparison: Best Chevy for a First Car
See the table below on how the various Chevy models compare in the areas that matter.
Table Guide:
Safety (IIHS): 1 (poor) to 4 (good); IIHS tests average.
Safety (NHTSA): 1 (poor) to 5 (safest); NHTSA overall.
Visibility: excellent, good, average, poor.
Fuel Economy: mpg city/highway/combined (base model). MPGe = miles per gallon equivalent.
Reliability: /100; higher = fewer problems (JD Power).
| | | | | | | | |
| --- | --- | --- | --- | --- | --- | --- | --- |
| | Safety (IIHS) | Safety (NHTSA) | Visibility | Fuel Econ. | Reliability | Maint. Costs | 5-yr depreciation |
| Camaro | 3.8/4 | 5/5 | Poor | 13/21/16 | 82/100 | $585 | 40 % |
| Cruze | 4.0/4 | 5/5 | Good | 30/38/33 | 83/100 | $545 | NA |
| Impala | 3.8/4 | 5/5 | Average | 19/28/22 | 78/100 | $568 | 50 % |
| Equinox | 4.0/4 | 5/5 | Excellent | 26/31/28 | 81/100 | $537 | 50 % |
| Silverado | 3.6/4 | 4/5 | Good | 15/19/17 | 82/100 | $714 | 38 % |
| Tahoe | NA | 4/5 | Average | 15/20/17 | 83/100 | $744 | 41 % |
| Spark | NA | NA | Average | 30/38/33 | 76/100 | $434 | 55 % |
| Volt Hybrid | 4.0/4 | 5/5 | Average | 42 mpg 106 MPGe | 80/100 | $550 | NA |
| Bolt EV | 3.8/4 | 5/5 | Good | 127/108/118 MPGe | NA | NA | 50 % |
Chevrolet models comparison.
Chevy Volt's fuel economy figures mean 42 mpg combined on gas and 106 mpg combined equivalent on electricity.
A used Spark or Volt would be ideal for a teenager's first car as they are affordably priced and thrifty on fuel.
If you want to ditch the gasoline and future-proof your investment, go for the Chevy Bolt EV.
If you choose to remain on the gas option before EV prices drop but don't want to spend too much on fuel, opt for the Chevy Spark (or a used Sonic).
Alternatively, the Volt hybrid buys you some time as you save on gas.
If you need a pickup, the Chevy Silverado is for you with its impeccable resale value.
Buying New vs. Used Chevy for New Drivers
You pay a premium when you buy new, but you get:
The latest safety features and amenities.
Full warranty – buys you peace of mind that you avoid expensive repairs, at least for the duration of the coverage.
Less worry about potential breakdowns – but regular and proper maintenance is still necessary.
You don't get these benefits when buying a used Chevy, but you save on the initial outlay, and if you shop hard, you can find used models with excellent reliability and service history.
The newer Chevy models of the past decade showed improved build quality and reliability, so they would be a better buy whether you opt for a brand-new or a few-year-old used one.
Let your budget guide you on the sensible purchase with extra funds to cover unexpected repairs and miscellaneous ownership costs.
Alternatives to Chevrolet for a Teenager's First Car
First-time car owners need a dependable vehicle that is cheap to buy and own and has excellent fuel economy.
Buyers with deeper pockets can consider more luxurious or higher-performance cars, but for the vast majority, an affordable car that runs reliably, is low on fuel consumption, and inexpensive to maintain is the priority.
Generally, these makes and types of car would make better first vehicles if you have a modest budget:
Honda compact and subcompact sedans.
Toyota compact and subcompact sedans.
Hyundai compact and subcompact cars.
Subcompact SUVs – if you desire the higher seating position for a better view of the road.
Hybrid cars – the Chevy Volt is an excellent example. They still use gas but can go farther after each pump. The Volt may be an outgoing model, but you still have plenty of hybrids to choose from on the market.
Electric cars – new models may be expensive, but prices will drop with broader adoption. Used ones with proven service records are a great buy if you research well.
Always do your research, inspect, and test drive before buying.
References:
https://www.kbb.com/car-values/