10 Practical Hatchbacks for New Drivers (+2 Electric Models)
Hatchbacks are excellent first cars, offering higher versatility than similarly-sized sedans, with more interior space and storage flexibility.
These hatchbacks are among the best for teenagers, students, and new drivers.
#1 Honda Civic Hatchback
The Honda Civic is an excellent all-rounder and one of the best sedans for new drivers.
Logically and thankfully, Honda produced the Civic Hatchback in 2017, and it has since become one of the best, if not the best, hatchbacks around.
Like the sedan body, the Civic Hatchback boasts top-notch first-car credentials:
Impressive fuel economy – up to 34 mpg overall, depending on the model year; behind only the Kia Rio Hatchback (the next car on this list).
Strong power from the turbocharged engine.
Sporty handling – super-fun to drive.
Comfortable and roomy interior – top of the class at over 120 cubic ft.
Massive cargo capacity – again, the largest among hatchbacks; between 24.5 and 25.7 cubic ft., depending on the model year.
Extensive features list.
Further, this hatchback enjoys Civic's reliability and low maintenance cost.
A performance-focused Civic Type R – also a hatchback – is available for young drivers who desire something livelier.
#2 Kia Rio Hatchback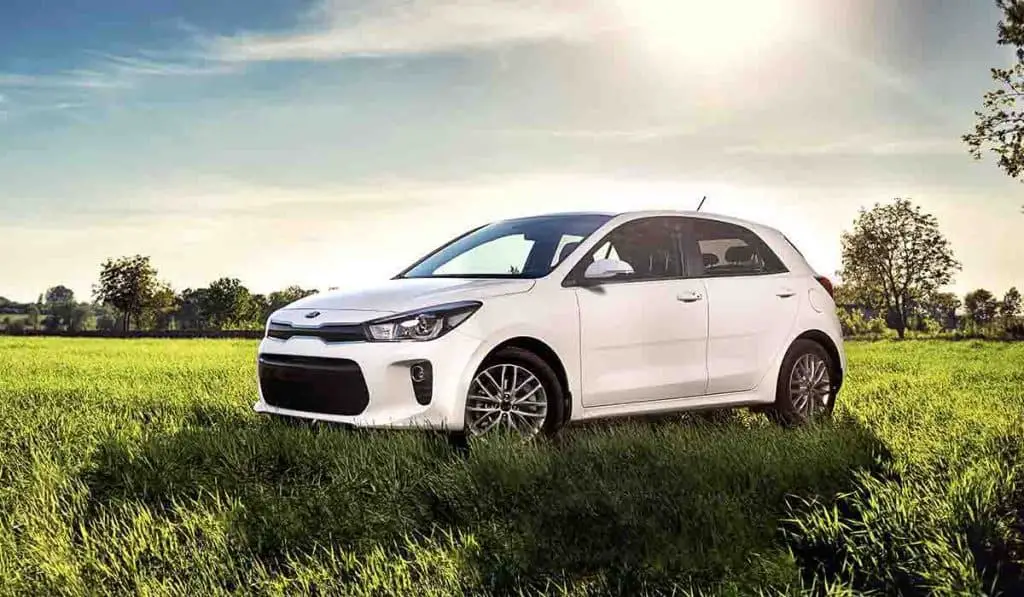 At under $17,000 brand-new, the extra-small Kia Rio Hatchback is one of the least expensive on this list.
It won't thrill, and it lacks personality, but the Rio Hatchback will transport you safely and inexpensively, consuming as little fuel as a car its size could.
With carmakers discontinuing subcompact vehicles, young drivers looking for a simple yet affordable hatchback will appreciate Rio's:
Extra-compact dimensions – easy to drive around town and park in tight spaces.
Super-impressive fuel efficiency – 36 mpg combined (or possibly more).
Solid build quality for an extra-small vehicle.
Generous warranty coverage.
If you have a modest first-car budget, a five-year-old Kia Rio is available for as low as under $10k, and a fifteen-year-old model for under $5k.
#3 Mazda 3 Hatchback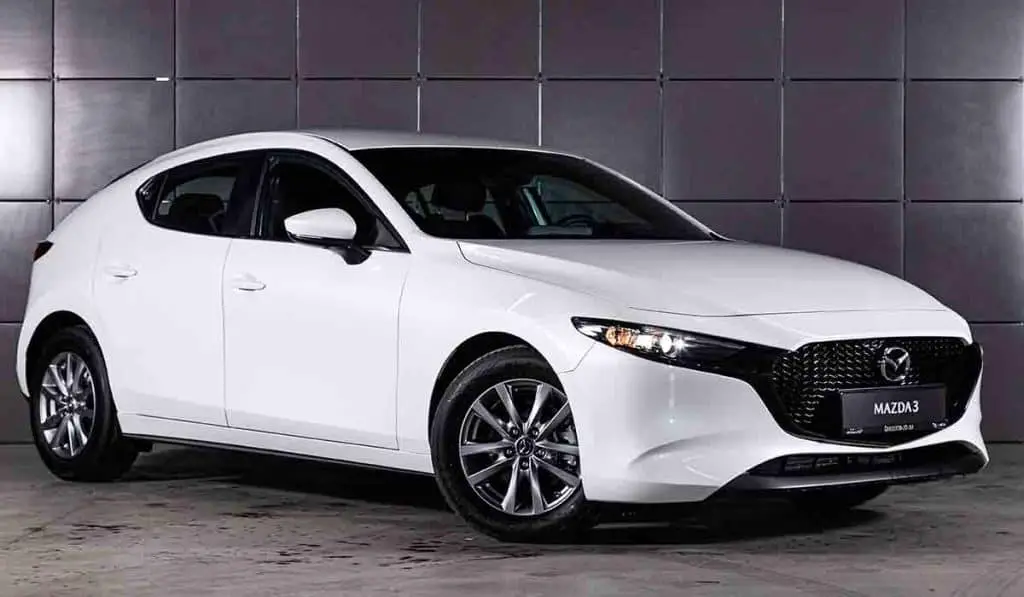 Suppose you prioritize a fun drive in a classy interior for your hatchback, then the Mazda 3 should top your shopping list.
The Mazda 3 Hatchback has all the ingredients to offer an enjoyable time behind the wheel:
Balanced yet precise handling – engaging to drive.
All-wheel-drive – optional but handy to make the car wet-weather-capable.
Powerful engine – above-average horsepower.
Small turning radius – one of the tightest-turning hatchbacks; ideal for zipping around town and maneuvering in tight parking spaces.
Besides the sporty driving dynamics, it has a sleek styling that appeals to the young crowd, with smooth, flowing lines in a little package.
It is why the Mazda 3 – both sedan and hatchback body styles – is such a popular first car among female drivers.
This hatchback will satisfy any parent getting the first car for their teenager – male or female – primarily because the Mazda 3 Hatchback is impeccably safe, winning multiple safety awards.
However, note that its fuel economy is only mediocre, but a worthy sacrifice of a few mpg in exchange for a livelier time piloting the car.
Plus, taller drivers might find the smallish cabin a squeeze, although the telescoping wheel helps.
#4 Toyota Corolla Hatchback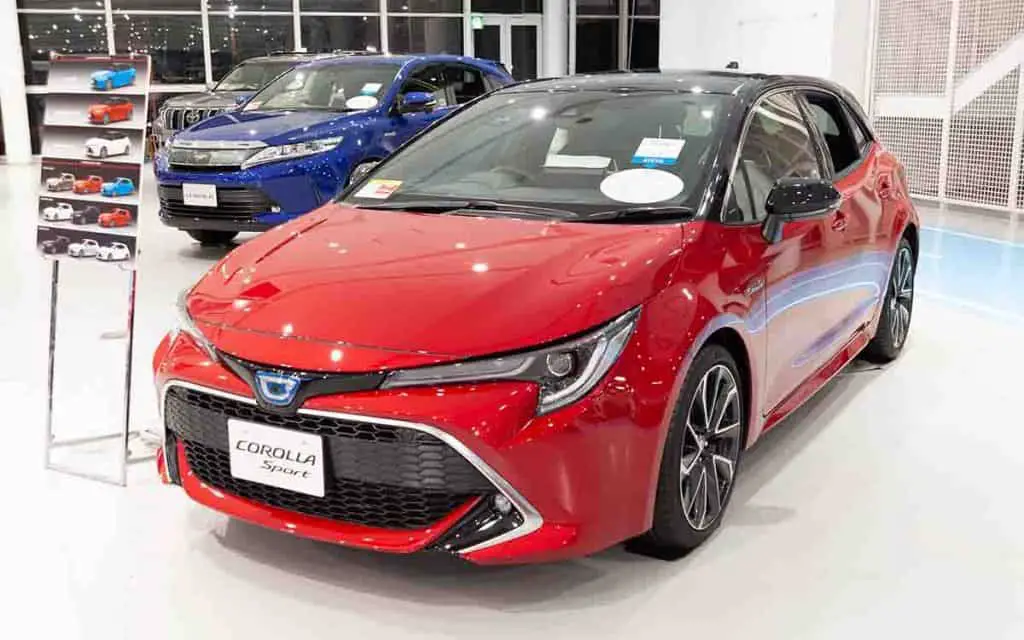 Like its famous arch-rival, the Honda Civic, Toyota also debuted a Corolla Hatchback in 2019.
However, while the handling in the Corolla sedan feels muted, the hatchback is perceptibly more engaging, the steering is precise, and the car holds its line through the fast turns.
While enthusiasts will appreciate the fun factor, other first-car aspects of the Corolla Hatchback are mixed – a pro or a con depending on your priority:
Impressive fuel efficiency – 35 or 36 mpg overall, depending on the model year.
Good visibility – the low hood and generously-sized windows make seeing out easy.
Compliant ride – quiet interior and comfortable over long journeys.
Small cabin – the smallest among current hatchbacks.
Below-average cargo capacity – slightly smaller than the already-tiny Mazda 3.
Still, the Corolla Hatchback enjoys Toyota's renowned durability and inexpensive upkeep.
So, considering the excellent fuel economy, this hatchback will satisfy many first-car shoppers looking for an efficient, super-compact ride.
#5 Mitsubishi Mirage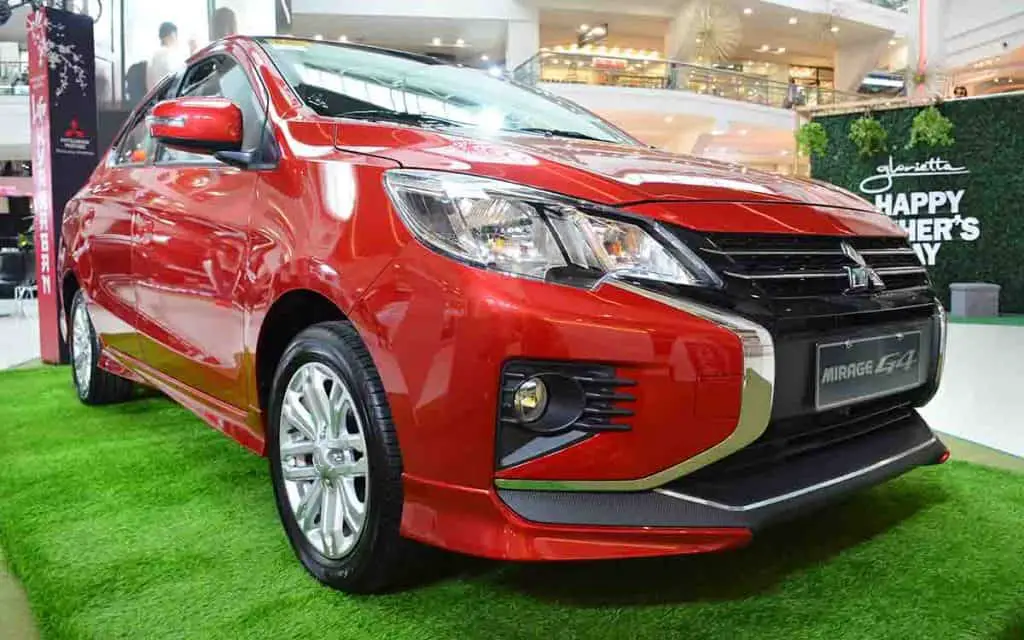 This tiny hatchback is so affordable that the sub-$16k sticker price for a brand-new model makes the Mitsubishi Mirage the cheapest hatchback for first-time drivers.
Mitsubishi Mirage qualities teens can appreciate include:
Low fuel consumption – opt for the CVT transmission, and a 40-mpg average is well within reach.
Easy to park due to the diminutive dimensions.
Decent visibility.
Long warranty.
Although it's relatively slow and underpowered, its fuel economy will put a smile on the face of the most budget-conscious college student.
#6 Subaru Impreza Hatchback
While the Subaru Impreza sedan has long been a solid choice among teenage drivers, the Impreza Hatchback shares many of the sedan's strengths but is more efficient.
Crucially, the hatchback body gives the Impreza enhanced versatility with potentially cavernous storage when the rear seatbacks fold.
The Subaru Impreza Hatchback has:
Standard all-wheel-drive – the only hatchback that offers this drivetrain in all its trim levels.
Spacious and comfortable interior.
High cargo capacity – behind only the Civic Hatchback.
Many driver safety features.
Solid crash safety – one of the safest among hatchbacks.
Good visibility – thanks to slender pillars and relatively large windows.
Mediocre fuel economy is this hatchback's drawback, losing approximately five mpg to the class leaders.
Still, it might not be flashy, but it's an all-rounder that provides students and new drivers room, features, and convenience.
#7 Volkswagen Golf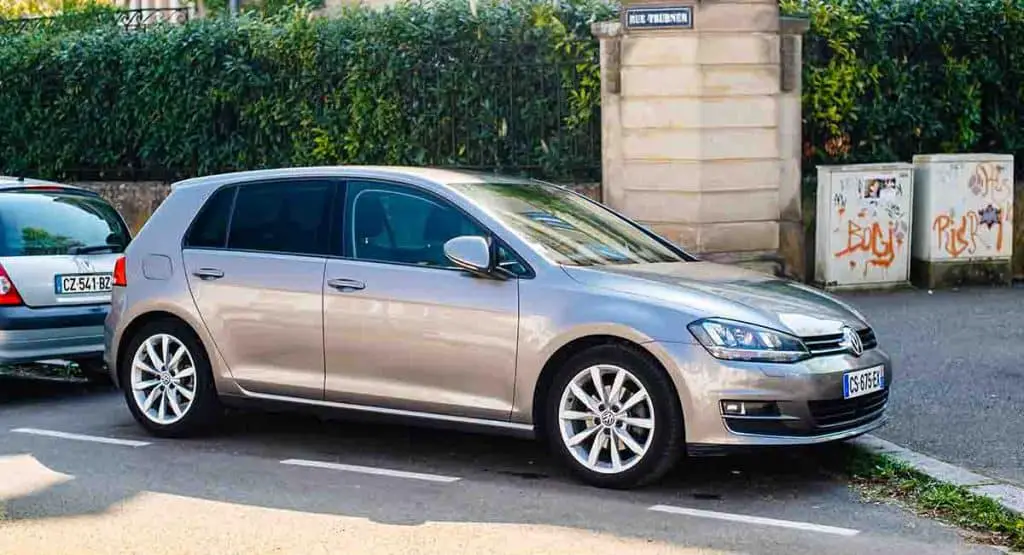 Although Volkswagen discontinued the regular Golf in the American market after the 2021 model, it remains a compelling choice for young students and new drivers.
The design may be a little dated, but it exudes the feel of a more expensive German sedan's construction, interior quality, and overall refinement.
Golf's pluses include:
Supple ride – excellent comfort in a quiet cabin.
Torquey engine – more torque at lower rpm than other hatchbacks.
Reasonable fuel economy – 32 mpg average with the automatic and slightly higher with the manual.
Segment-average cabin and cargo space.
For young drivers who love the Golf design but want more power, the Golf GTI and Golf R are available; the former is more suitable for new drivers considering its middle-of-the-road power output.
#8 Ford Focus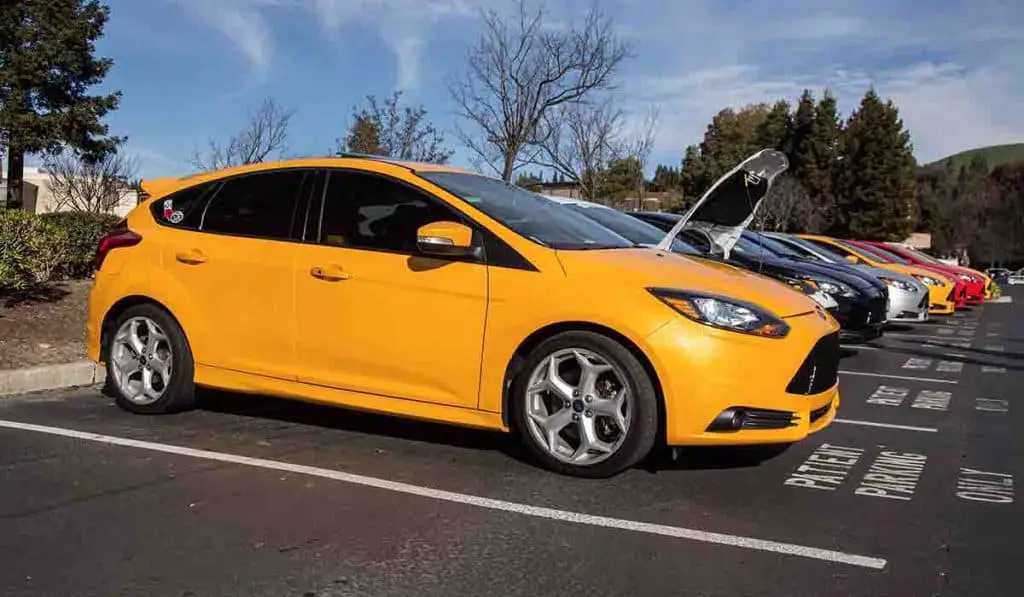 Ford consigned the Focus compact to its history books after 2018.
Still, as a used first car, the Ford Focus remains a reasonable choice for young drivers on a small budget.
The Ford Focus has mixed credentials:
Sporty handling.
Relatively quiet and comfortable cabin.
Well-done interior.
Ample cargo space – 23 cubic ft.; 44 cubic ft. with the rear seats folded.
Subpar fuel economy – sub-30-mpg combined.
An electric version of the Focus is available, traveling 115 miles on a full charge or 107 mpg equivalent.
A 2012 Focus hatchback costs under $8k, so new drivers can opt for one inexpensively.
#9 Ford Fiesta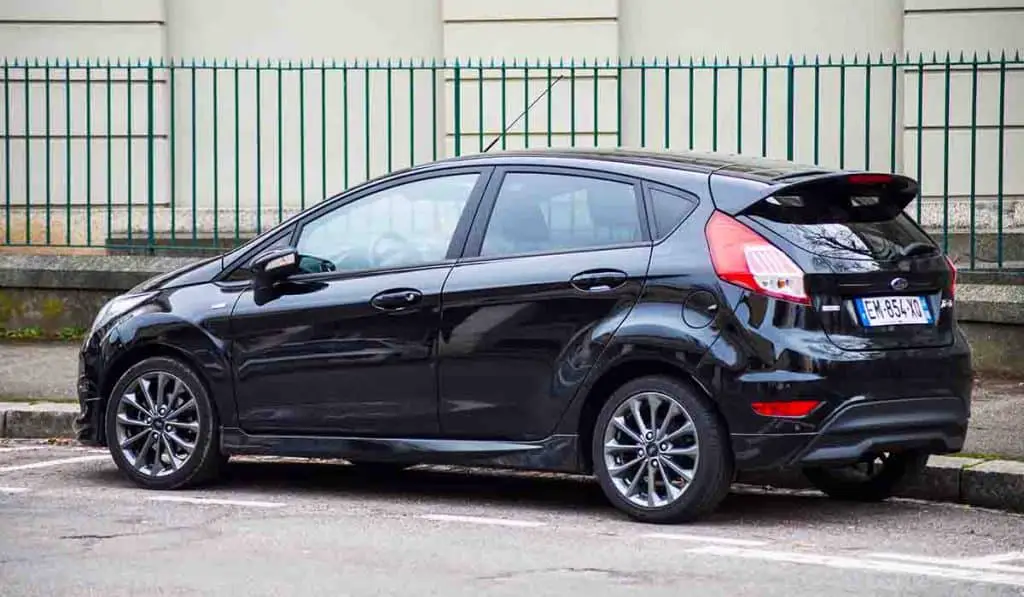 Like the slightly larger Focus, Ford discontinued the Fiesta a year later – but the Fiesta's a good first car, nonetheless.
The Fiesta has the Focus's pluses, but with these added qualities:
Easy to maneuver in tight spaces – the car has one of the smallest turning radii among hatchbacks.
Low curb weight – one of the lightest hatchbacks on this list.
Its demise is consistent with the market's move towards crossovers and new drivers opting for SUVs, but the lower demand means a used Fiesta will be an affordable purchase.
#10 MINI Cooper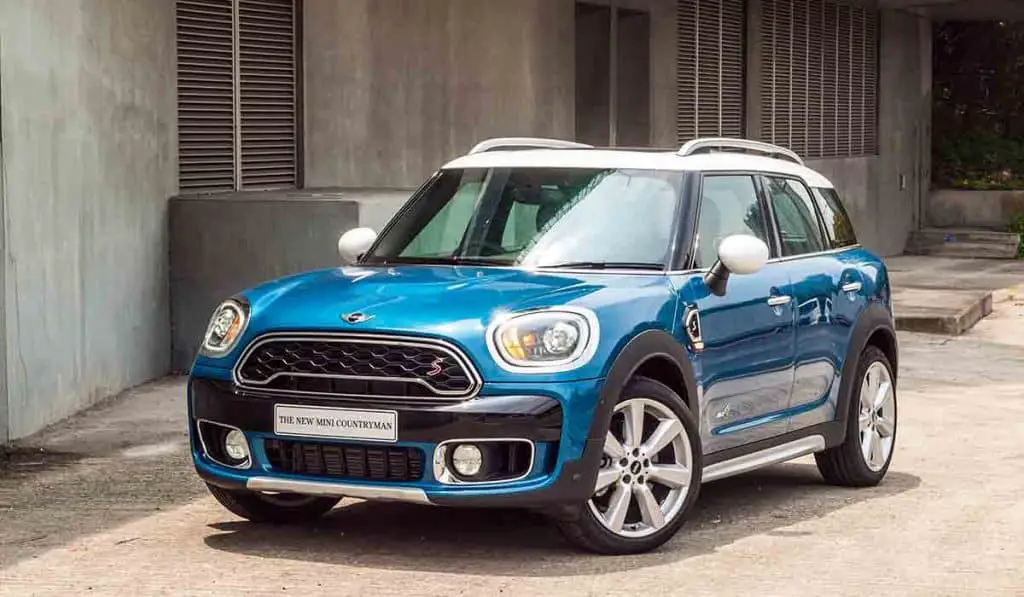 The diminutive MINI is a crowd favorite and a good choice for teenagers desiring a playful first car with youthful exuberance and fun-to-drive character.
While the standard Mini Cooper hardtop comes with two- and four-door layouts, the latter will suit most drivers with more useful rear seats that are easier to access.
The MINI doesn't disappoint with these qualities:
Responsive and quick handling – nimble for parking and city driving.
Endless customizations – easy to find a combination that suits.
Upscale interior – unique styling that exudes a premium feel.
That said, fuel economy and cargo capacity aren't the 4-door Mini's strong suits – the larger and pricier Mini Clubman and Mini Countryman are available.
#11 Toyota Prius Prime (Plug-In Hybrid)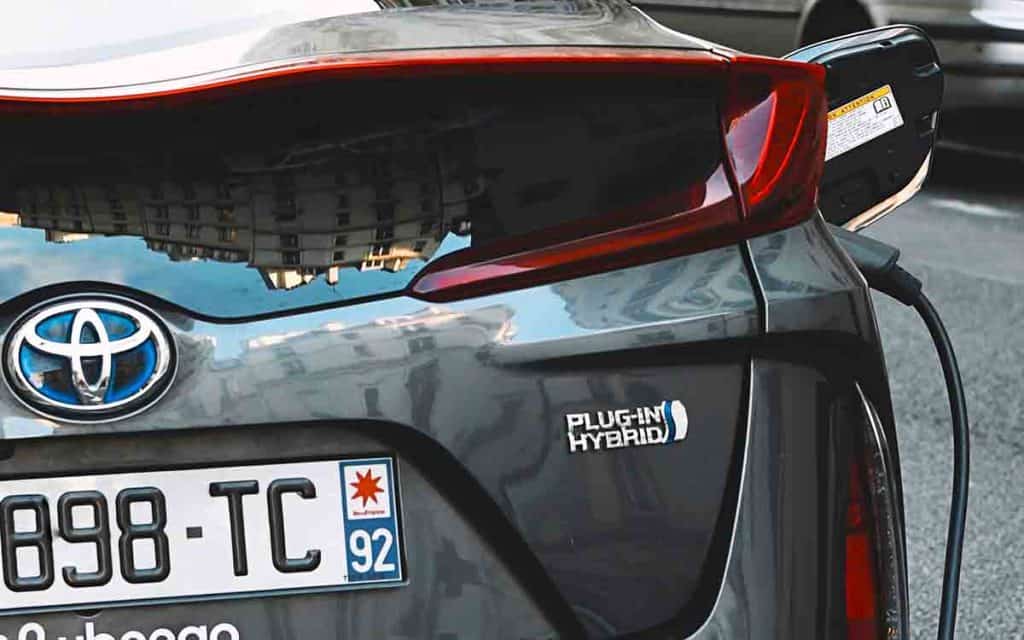 Young drivers looking to get a head start in going green would do well to consider the king-of-hybrid Toyota Prius – or in this case, Prius Prime, the plug-in version of the highly popular and efficient small hatchback.
Opting for the plug-in Prius Prime gets you over 20 miles of purely-electric power, after which the regular hybrid-power mode returns above 50 mpg combined, a welcome frugality either way.
It may cost several thousands more than other hatchbacks on this list, but the Prius Prime – or the standard Prius – will return your investment by reducing your trips to the pump.
#12 Nissan LEAF (All-Electric)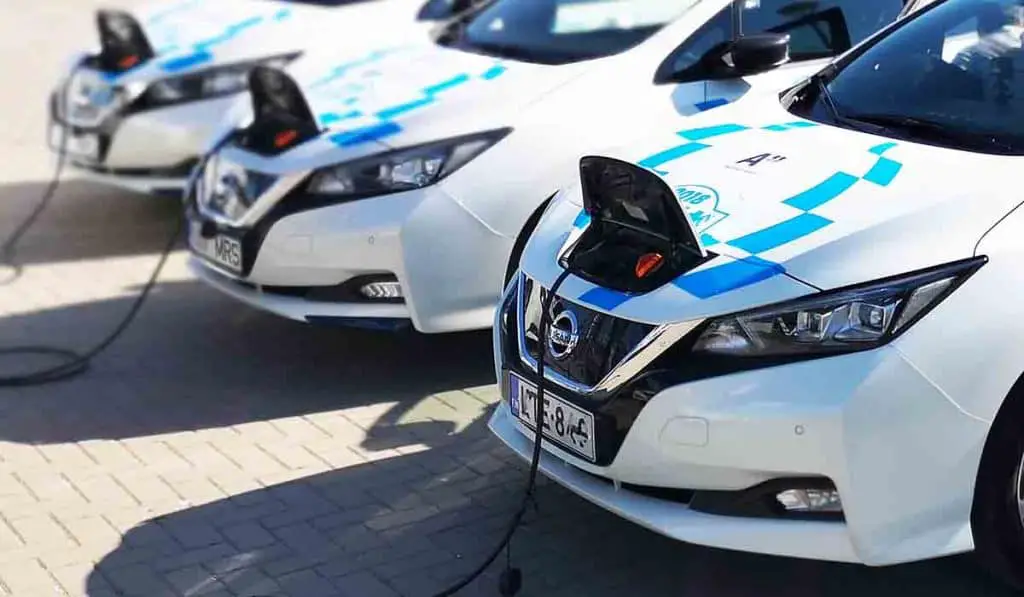 Nissan's first EV was once the most affordable electric hatchback when it appeared in 2011.
The car has seen incremental price increases over the years, but it remains one of the least expensive modes of all-electric commute, especially for those after their first EV.
The Leaf Plus, with its bigger battery, returns over 200 miles, which is markedly more than the standard version.
Less-experienced drivers will find that the EV offers good visibility with the generously sized windows, and when combined with the affordable price tag, compact size, and hatchback utility, the Nissan Leaf makes an excellent city runabout for new drivers.
References:
https://www.carsforsale.com/used-cars-for-sale
https://www.autotrader.com/cars-for-sale/