10 Best Japanese Cars for First-Time Drivers (Updated 2024)
Japanese automakers produce some of the best first cars for new and young drivers, their cars and SUVs exhibiting impeccable reliability and don't cost an arm and a leg to operate.
The following are ideal Japanese cars for first-time drivers, suitable for male and female drivers.
#1 Subaru Crosstrek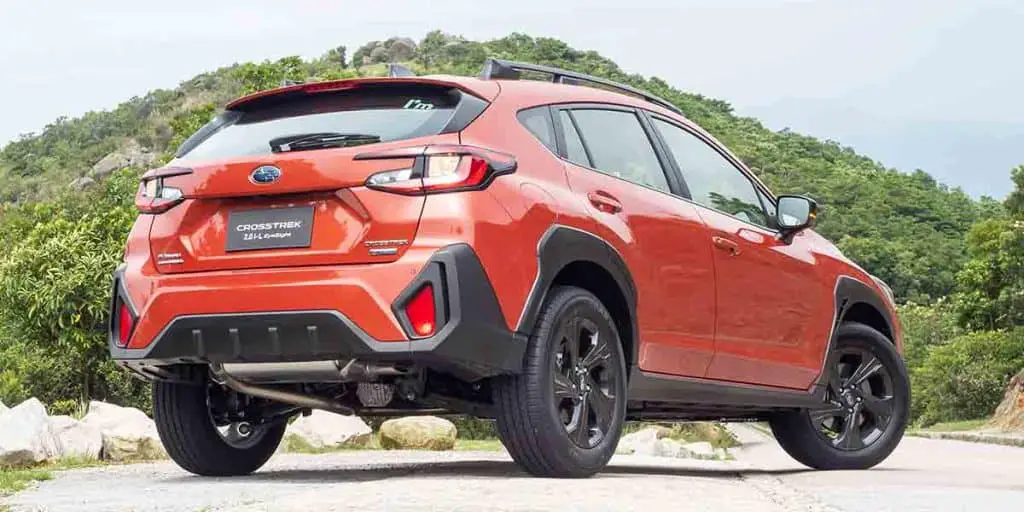 For average-height teens and first-time drivers, the extra-small SUV category is an excellent place to shop for an excellent yet affordable first car as the Japanese marques manufacture some of the best in the class.
A subcompact crossover may not have as tall a ride height as a full-size SUV, but it rides higher than the average sedan, providing the driver a greater view of the road for a safer drive and easy maneuverability.
Add the standard all-wheel-drive traction of a Subaru, and it's easy to figure out why a Crosstrek should feature highly on a new driver's Japanese car shopping list.
The Subaru Crosstrek drives relatively smoothly and quietly in a cabin that offers above-average roomy seats in both rows.
For the more adventurous drivers, Subaru Crosstrek's solid off-road capability increases the crossover's versatility in going places most subcompacts cannot, while foldable rear seats provide increased cargo-carrying capacity for those needing to ferry more personal effects between home and college.
#2 Toyota Corolla Cross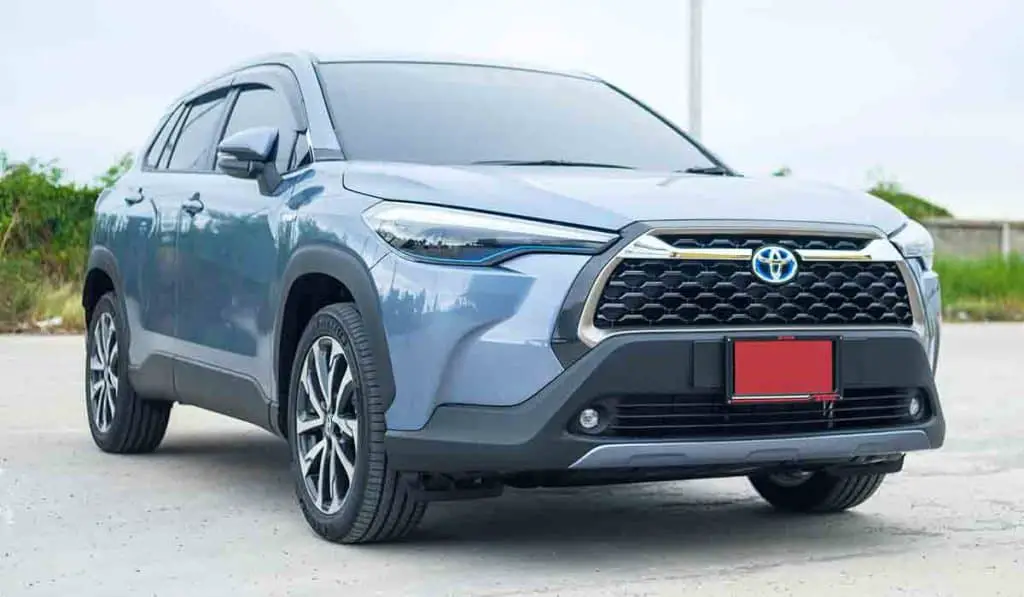 This subcompact crossover models after the highly popular sedan version – plus the hatchback – making the Corolla Cross a no-brainer as far as Japanese cars for new drivers go.
The basic design, powertrains, and highly acclaimed Corolla reliability carry over to this SUV, and the available all-wheel drive, extra cargo space, and elevated ride height give it plenty of first-car appeal.
It is practical, affordable, and comes with a host of standard features to help teens and first-time drivers drive safely and easily.
If you find the Corolla Cross a tight squeeze, the one-size larger RAV4 – later in this list – is ready to serve.
#3 Mazda CX-30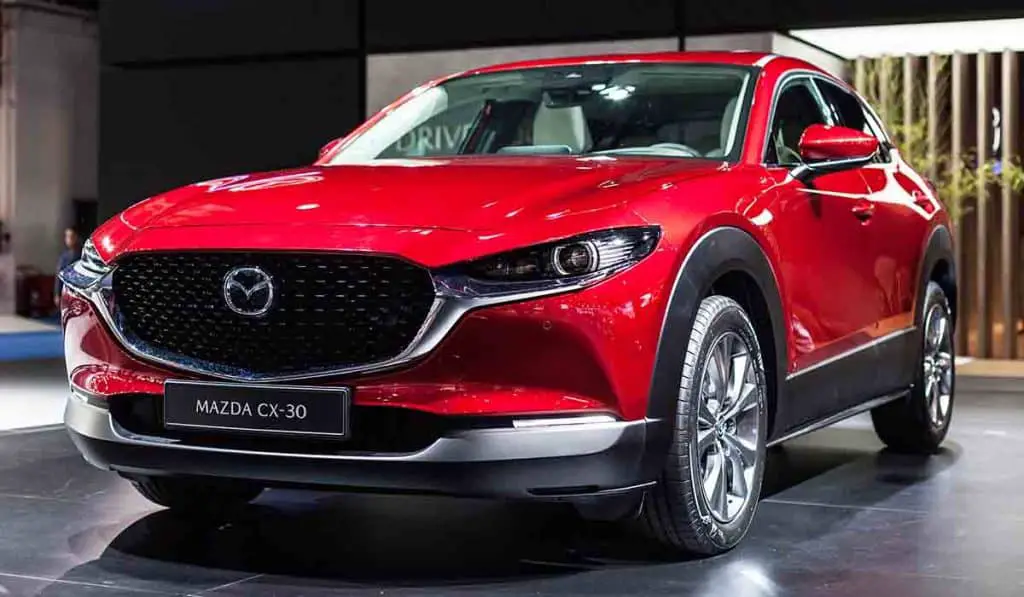 Costing a couple of thousand dollars more than a Kia or Hyundai subcompact crossover, the Mazda CX-30 is the perfect first car for those after a more upscale interior and a more exciting drive.
The CX-30 is as engaging to drive as the Mazda 3 sedan, but with the added advantage of increased ride height and the utility of an SUV body.
Crucially, its athleticism does not come at the expense of ride comfort, cabin noise at elevated speeds, or reasonable fuel economy.
All-wheel drive is standard across every Mazda CX-30 for enhanced grip when traction is a premium.
First-time car buyers with a bigger budget can consider a larger Mazda SUV, like the CX-5 or CX-50; they are one size larger than the CX-30 but retain similar levels of build quality and driving dynamics.
#4 Toyota RAV4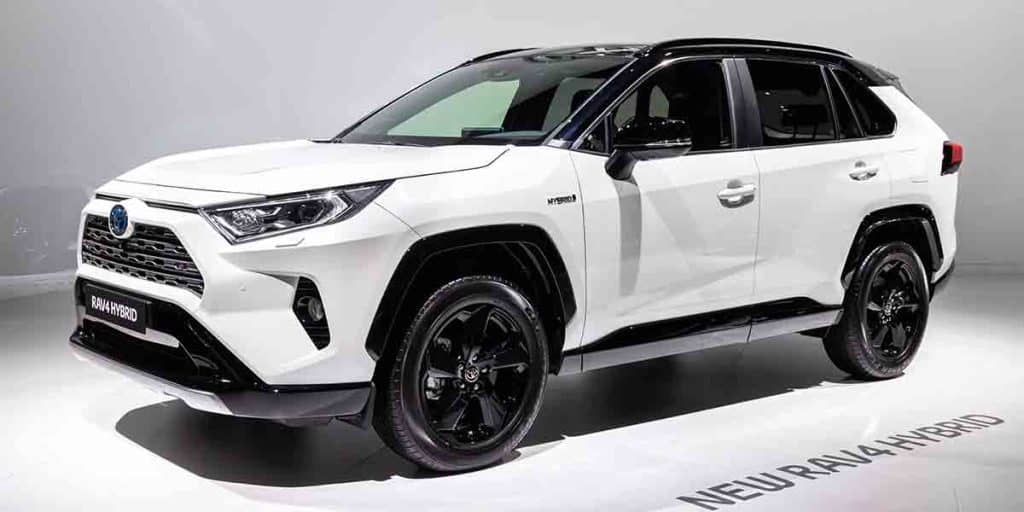 Available as a gasoline-only, hybrid, or plug-in hybrid, the Toyota RAV4 is one of the best-selling small SUVs globally and among the most suitable Japanese cars for young drivers after a solidly reliable and practical sports utility.
It checks all the good first-car attributes, like high safety ratings, affordability, and praiseworthy visibility.
RAV4's fuel economy betters most peers in the class, while the hybrid and plug-in hybrid models get you approx. 40 mpg combined and nearly 50 miles of electric-only propulsion, respectively.
Although its nearly $30k brand-new sticker price places the RAV4 in the middle of the pack, teens and new drivers on a more modest budget can aim for a used model without sacrificing too much on the SUV's much-loved qualities.
#5 Honda CR-V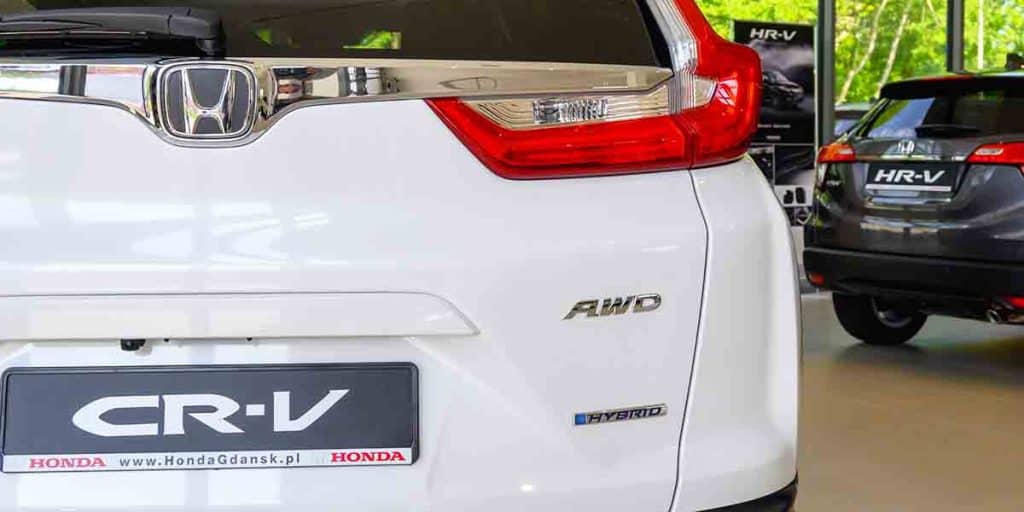 Alongside its direct Toyota rival (RAV4), many car buyers consider the Honda CR-V to be just as dependable in meeting first-car needs with an excellent reliability record.
Great first cars for new drivers must be efficient, inexpensive to run, relatively comfortable, and offer tons of interior and cargo space for maximum utility, and the Honda CR-V fulfills those requirements.
New drivers wanting better fuel economy can opt for the hybridized CR-V, although the gasoline-electric option costs several thousand dollars more than the gas-only model.
The Honda CR-V is decidedly practical and a great Japanese first car for new drivers who need a larger SUV than the preceding models in this post.
#6 Mazda CX-50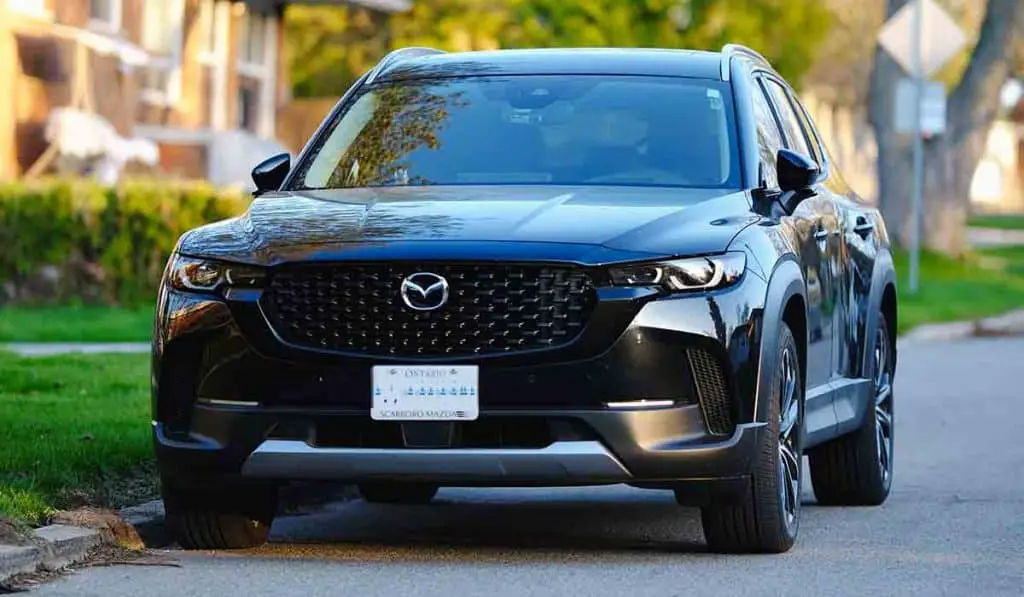 Replacing the outgoing CX-5, the similar-size CX-50 is arguably the sharpest-handling Japanese small SUV that first-time drivers desiring an enjoyable drive would appreciate.
Its confidence-inspiring handling is a plus for less-experienced drivers, the minimal body roll when cornering offers a buttoned-down feeling for greater stability.
In typical Mazda fashion, the CX-50's interior appointment is a step above class rivals, and, while the cargo space is far from segment-leading, its standard all-wheel-drive offers wet-weather capability for added grip when traction is a premium.
#7 Toyota Corolla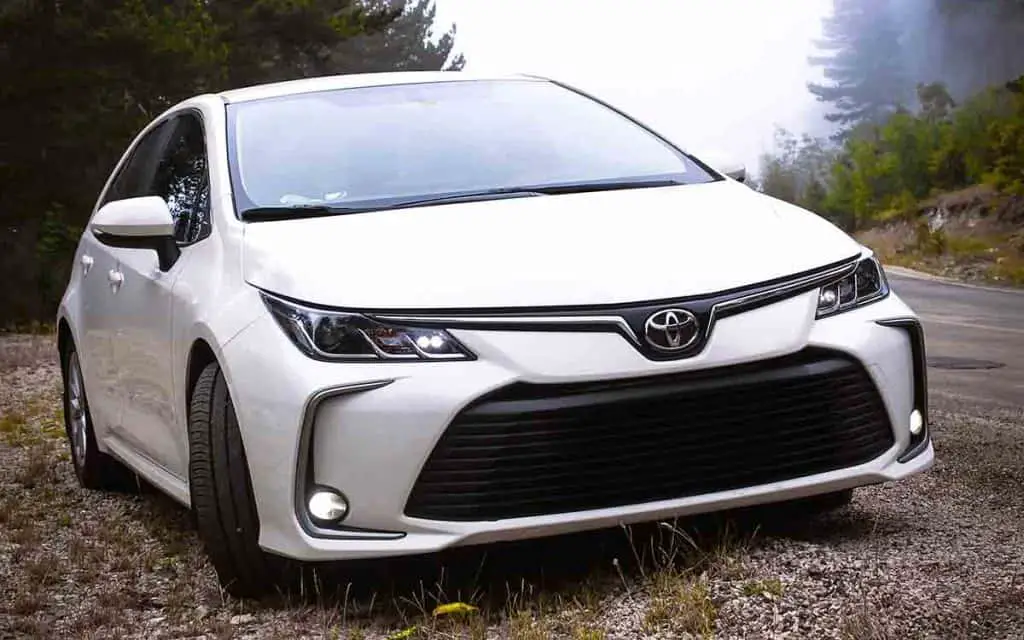 The long-running Toyota Corolla is arguably the best sedan first car any new driver could buy.
The Corolla is easy to drive, thrifty on fuel, rides comfortably, and has a reliability record that's second to none, with double-digit generations of production to support the claim.
Besides, the Corolla's relatively compact dimensions, good outward visibility, and easy-to-use interior layout make it a beginner-friendly vehicle.
The regular Corolla sedan is so successful it now has a hatchback, a hybrid, and an SUV in the form of the Corolla Cross, so first-time car buyers after this famous Japanese nameplate are spoiled for choice.
#8 Honda Civic Hatchback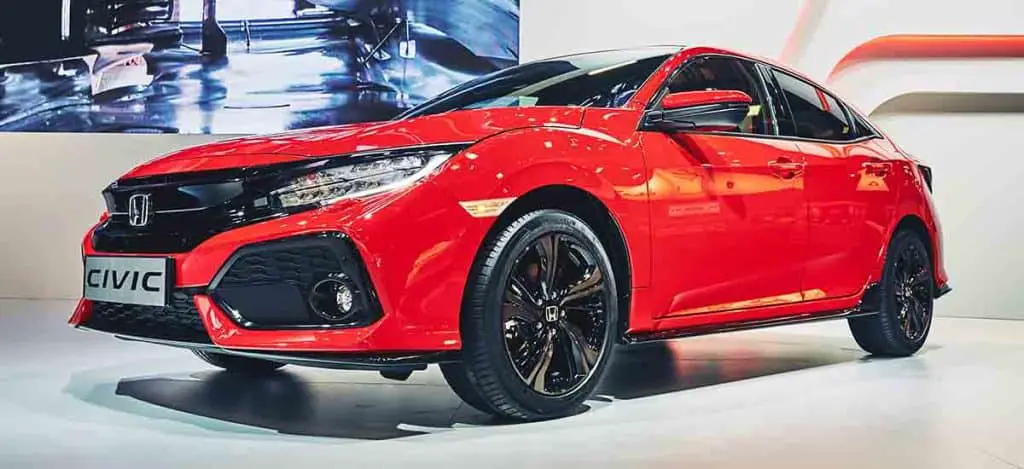 While the regular Civic sedan makes an excellent first car, the hatchback version offers broader utility with increased cargo-carrying ability.
The hatchback inherits the Civic sedan's sharp handling, excellent fuel economy, and praiseworthy reliability.
Young drivers will appreciate the car's cornering stability and smooth power delivery as the Honda Civic is an easy car to drive, offering confidence-inspiring grip.
Either Civic body type is an excellent fun first car.
Beginners after an affordable yet versatile Japanese first car should check the best hatchbacks as a first car list.
#9 Nissan Leaf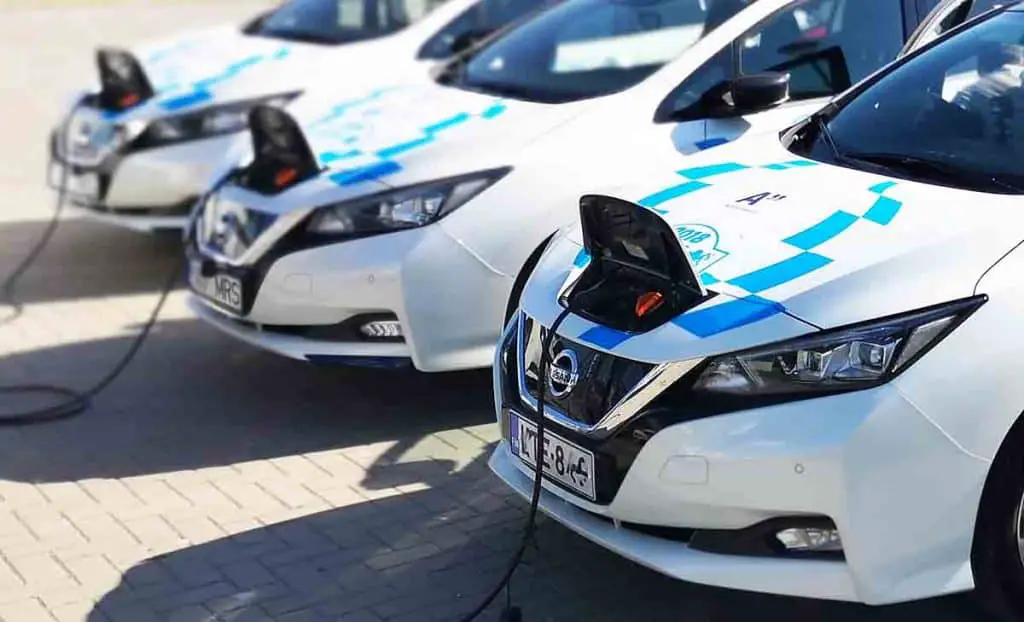 A list of affordable Japanese first cars cannot be complete without an inexpensive EV.
The automaker is the first to introduce an electric car at an attainable price, and the Nissan Leaf continues to offer first-time drivers affordability and practicality in equal measures.
The Leaf is reasonably comfortable, spacious, and efficient given its price point, a balanced proposition for those on modest budgets entering the EV space.
#10 Toyota Camry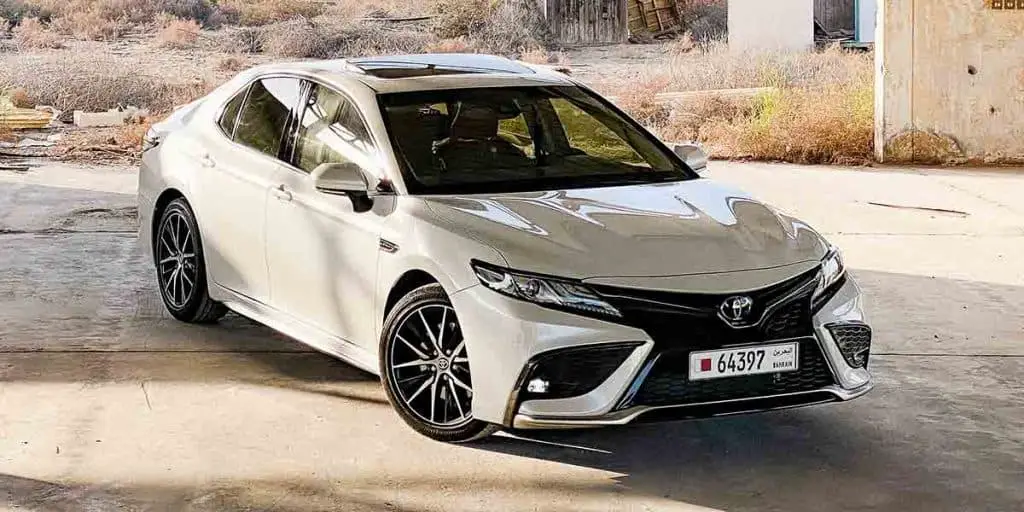 While most of the above are either compacts or subcompacts, taller or larger first-time drivers after a Japanese first car, will be pleased with a spacious, efficient, and reliable sedan like the Toyota Camry.
Now available with a gasoline or hybrid powertrain, the Toyota Camry is among the most dependable cars, having served generations of drivers with minimal fuss and getting them from A to B comfortably in a roomy interior.
Driving the Camry won't get your heart racing, but it will keep your wallet happy with impeccable reliability and overall low ownership costs.
References:
https://www.toyota.com/corollacross/
https://www.mazdausa.com/vehicles/cx-30
https://www.subaru.com/crosstrek.html
https://automobiles.honda.com/cr-v
https://www.toyota.com/corolla/