10 Finest First Cars Perfect for Any Teen (Updated 2023!)
An inexpensive sticker price, low running costs, and high dependability are priorities when choosing the first car for a teenager or any new driver.
Good first cars are aplenty, and regardless if you opt for a new or used model, the choices below do not cost beyond $20+k, increasing their affordability to more young adults.
While this best first cars list covers many compact SUVs, it also includes a versatile hatchback, a super-reliable small sedan and a spacious midsize one for taller teens, and an electric car as an excellent alternative to hedge against rising gas prices.
#1 Subaru Crosstrek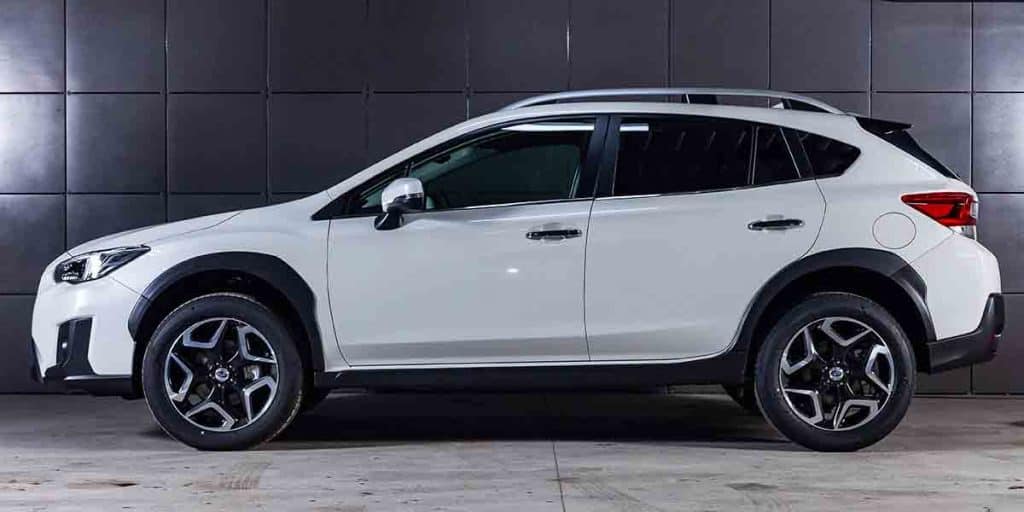 For average-height teens and first-time drivers, the extra-small SUV class is an excellent place to shop for the ideal first car.
A subcompact crossover may not have as tall a ride height as a full-size SUV, but it rides higher than the average sedan, affording the driver a better view of the road for a safer drive.
Add the standard all-wheel-drive traction of a Subaru, and it's easy to figure out why a Crosstrek should feature highly on a new driver's shopping list.
The Subaru Crosstrek drives relatively quietly and smoothly in a cabin that offers roomy seats in both rows.
For the more adventurous souls, Crosstrek's solid off-road capability increases the crossover's versatility in going places most subcompacts can't, while foldable rear seats provide increased cargo-carrying capacity.
#2 Kia Soul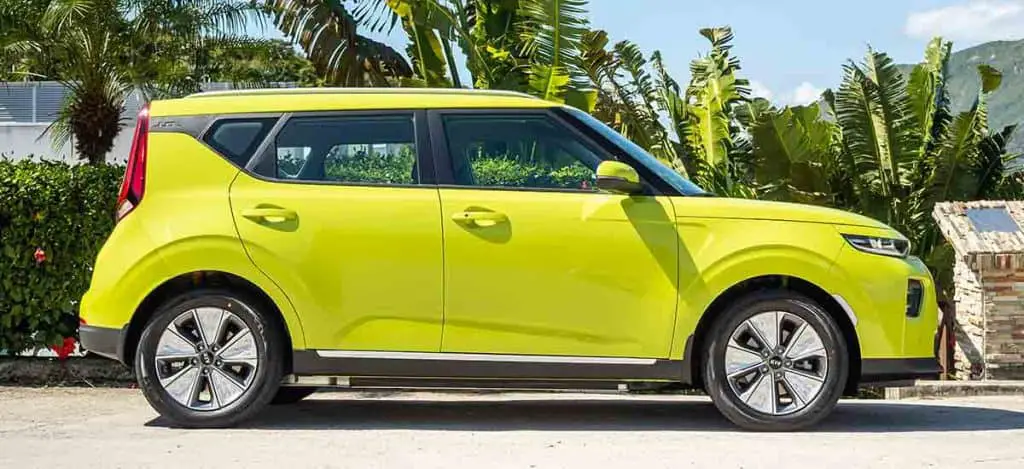 While a Subaru is a go-to option for an AWD's enhanced wet-weather traction, a Kia makes the perfect value-for-money first SUV.
It's one of a handful of extra-small crossovers that sells for around $20k brand-new, with many pluses that new drivers on a modest first-car budget would appreciate.
Its exhaustive feature list and extended warranty are class-leading, value-adding to its attractive starting price.
Affordable first cars need not be dull, and the unique-looking Kia Soul is fun to drive with its nimble handling and above-average cornering abilities rivaling a similar-size Mazda – its design is one of the more suitable ones for female drivers.
As crucially, the Soul's boxy design offers ample head and legroom in the front and back rows, more cargo area than other subcompact crossovers, and excellent visibility with the tall squarish windows.
Those on smaller budgets can opt for a used first-gen Kia Soul (2010-2013) for under $8k – several first cars under $10k make excellent affordable options.
#3 Hyundai Venue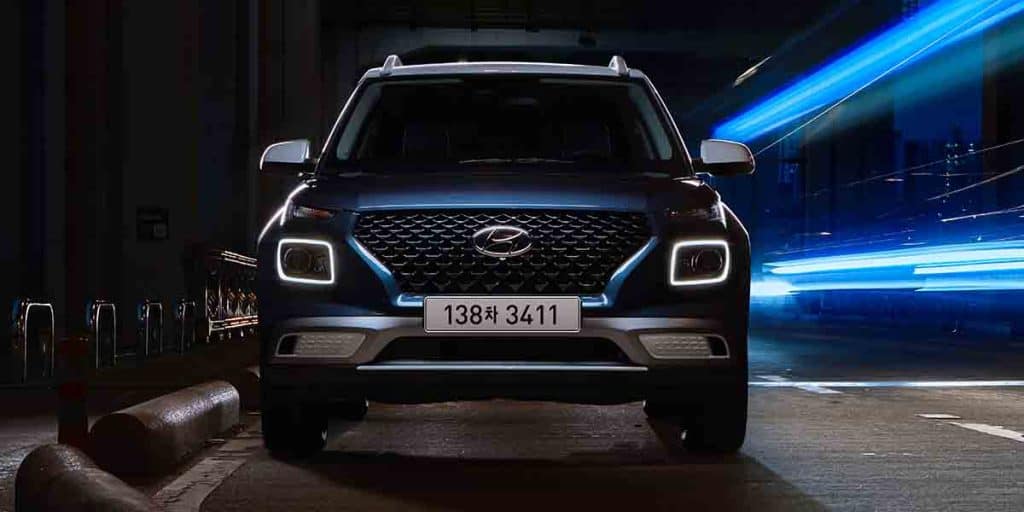 Just as first-time car buyers should opt for a Kia to squeeze the most value from their hard-earned first-car dollars, a Hyundai will equally please in getting their money's worth.
Similarly priced to the Kia Soul with a matching equipment list and a long warranty, Hyundai's smallest SUV, the Venue, is another stylish and practical subcompact for beginner drivers.
The Venue is an excellent choice for a city runabout – the acceleration is average for the segment, but its nimbleness and compact form make driving easy for the less experienced behind the wheel.
Ride comfort, storage capacity, and fuel economy are what you'd expect from this price point, but at its core, the Venue performs reasonably well across the board for what you'd consider a good first car.
Buyers should note that Hyundai Venues only come with front-wheel drive.
#4 Mazda CX-30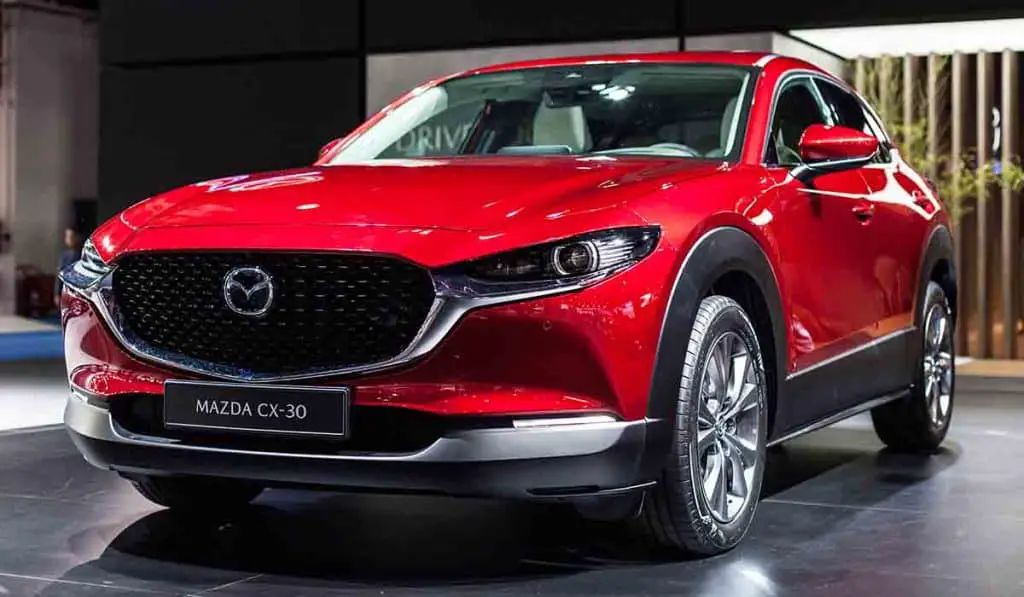 Costing a couple of thousand dollars more than a Kia or Hyundai subcompact crossover, the Mazda CX-30 is the perfect first car for those after a more upscale interior and a more exciting drive.
The CX-30 is as engaging to drive as the Mazda 3 sedan, but with the added advantage of increased ride height and the utility of an SUV body.
Crucially, its athleticism does not come at the expense of ride comfort, cabin noise at elevated speeds, or reasonable fuel economy.
All-wheel drive is standard across every Mazda CX-30 for enhanced grip when traction is a premium.
First-time car buyers with a bigger budget can consider a larger Mazda SUV, like the CX-5 or CX-50; they are one size larger than the CX-30 but retain similar levels of build quality and driving dynamics.
#5 Honda CR-V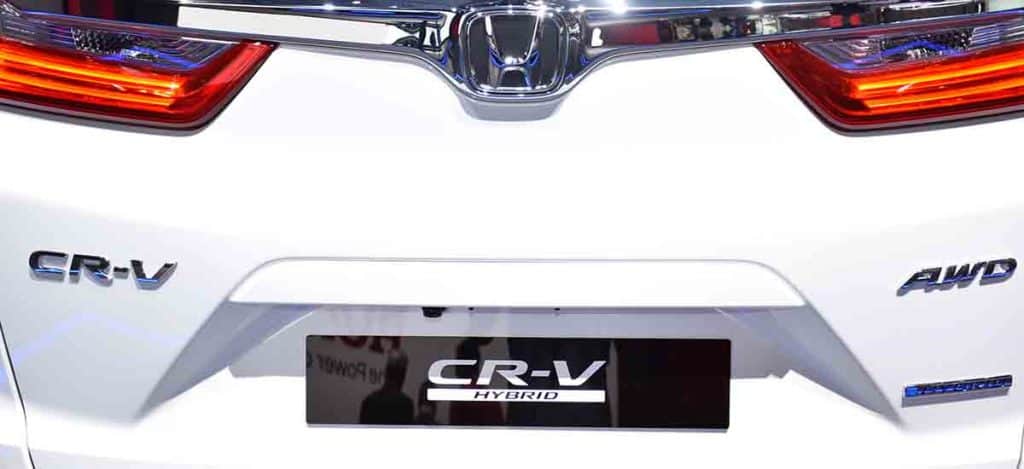 Alongside the Toyota RAV4, many car buyers consider the Honda CR-V to be just as dependable in meeting first-car needs with an excellent reliability record.
Great first cars for new drivers must be efficient, inexpensive to run, relatively comfortable, and offer tons of interior and cargo space for maximum utility, and the Honda CR-V checks all those boxes.
First-time drivers desiring better fuel economy can opt for the hybridized CR-V, although the gas-electric option costs several thousand dollars more than the gasoline-only model.
Overall, the Honda CR-V is decidedly practical and a great Japanese car for new drivers who need a larger SUV than the preceding models in this post.
#6 Kia Sportage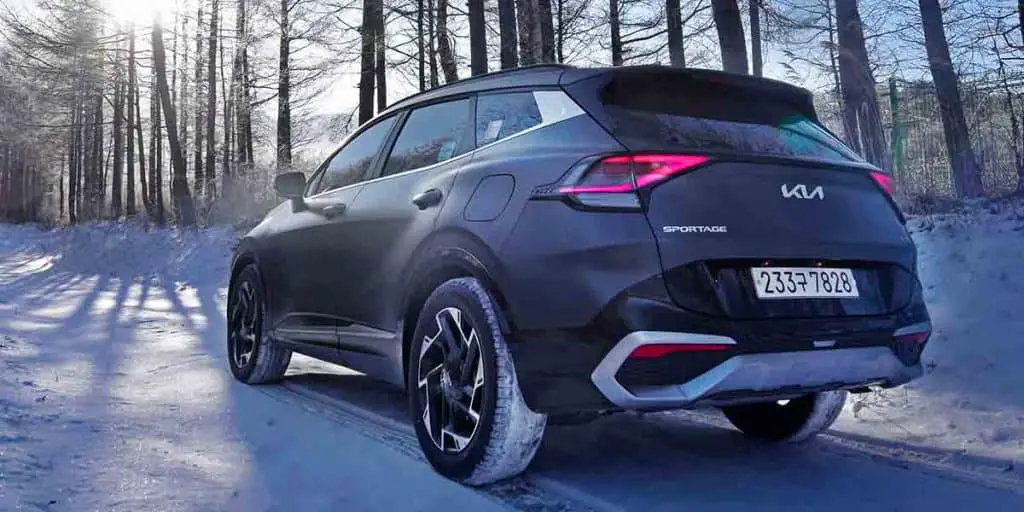 Value carries a significant weight in choosing good first cars, and seeing several models from the Korean automakers in this list – Kia and Hyundai – shouldn't surprise.
Kia Sportage models from older generations may leave an impression of a cheap utilitarian vehicle, but the new-for-2023 fifth generation made marked improvements to be among the standouts in the small SUV class.
The latest Kia Sportage carries a stylish form, a high-quality interior, and roomy seating – hallmarks of a great first car.
Plus, new drivers will delight at the SUV's massive cargo capacity of nearly 40 cubic feet with the rear seatbacks up or over 74 cubic feet when folded.
First-car shoppers considering a new Kia Sportage will also get to choose from a range of gas-only, hybrid, or plug-in hybrid powertrains.
#7 Honda Civic Hatchback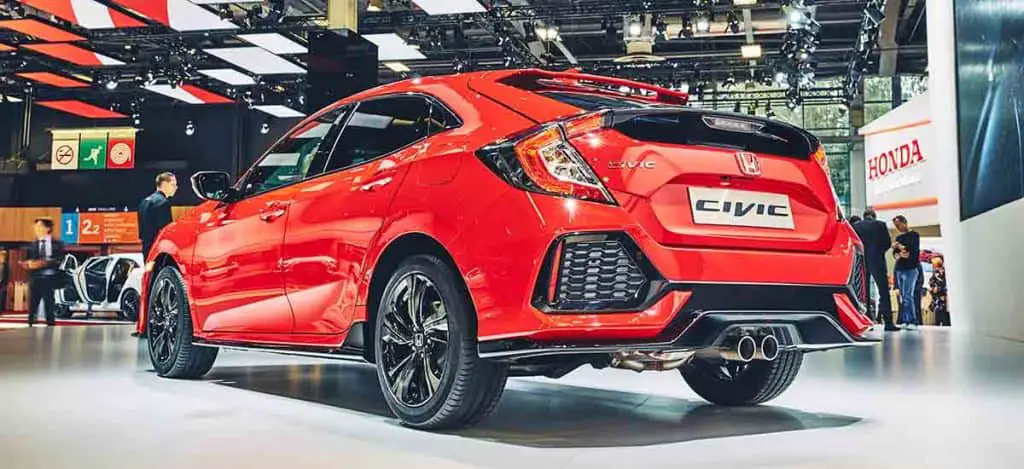 While the regular Civic sedan makes an excellent first car, the hatchback version offers broader utility with increased cargo-carrying ability.
The hatchback inherits the famous nameplate's sharp handling, excellent fuel economy, and rock-solid reliability.
Beginner drivers will appreciate the car's stability around corners and smooth power delivery as the Honda Civic is an easy car to drive with a confidence-inspiring grip.
With the rear seats in place, the Civic hatchback offers nearly 25 cubic feet of storage, approximately 10 cubic feet more than the Civic sedan – both costs about the same.
Still, either Civic body type is an excellent fun first car.
Young drivers after an affordable yet versatile option should check the best hatchbacks as a first car list.
#8 Toyota Corolla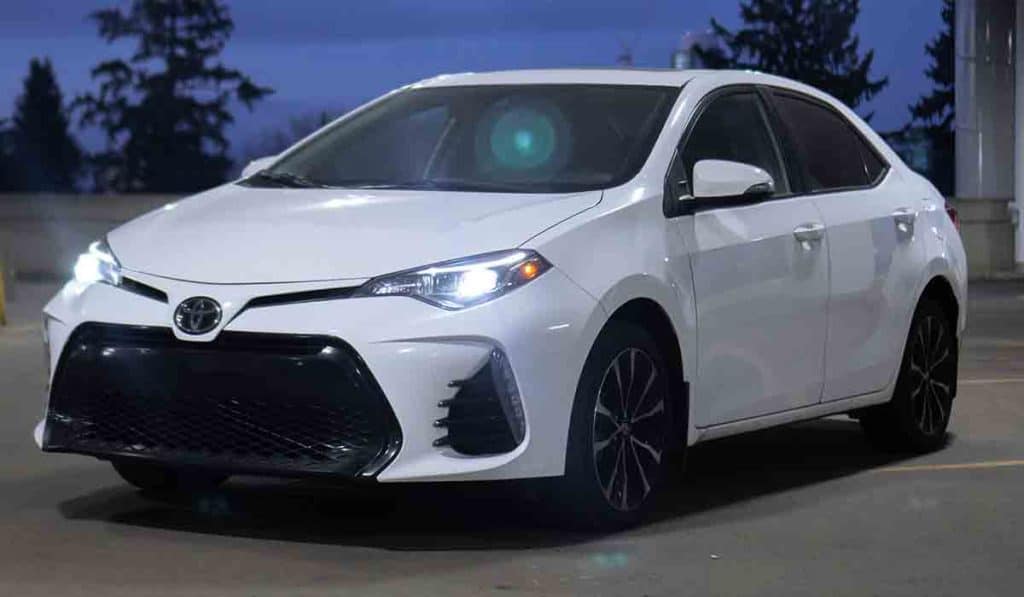 The long-running Toyota Corolla is arguably the best sedan first car any teen could buy.
It's easy to drive, thrifty on fuel, rides comfortably, and has a reliability record that's second to none, with double-digit generations of production to support the claim.
Besides, the Corolla's relatively compact dimensions, good forward visibility, and easy-to-use interior layout make it a beginner-friendly vehicle.
The regular Corolla sedan is so successful it now has a hatchback, a hybrid, and an SUV in the form of the Corolla Cross, so first-time car buyers are spoiled for choice.
#9 Hyundai Sonata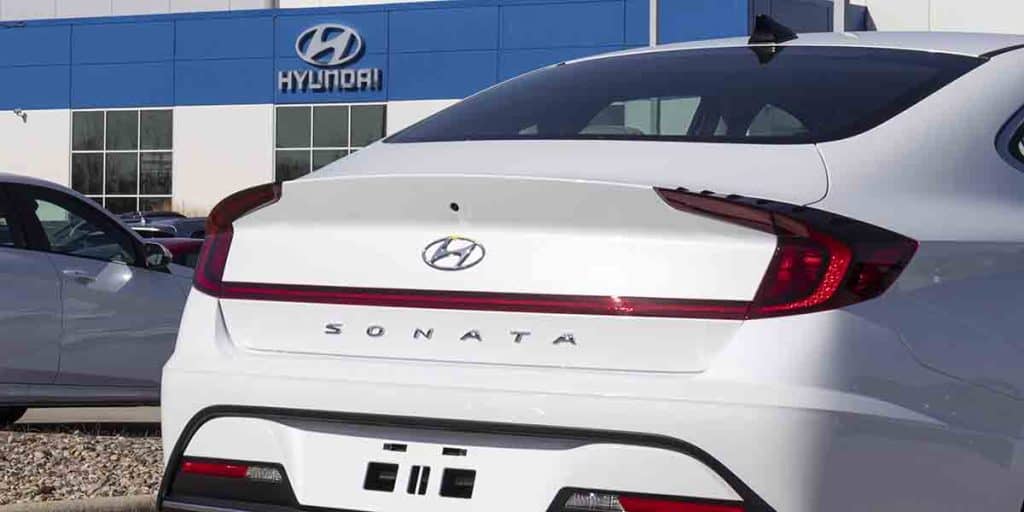 A Honda Accord or Toyota Camry may spring to mind when singling out the ideal model in the midsize sedan class.
Still, teenagers and new drivers will be hard-pressed to find a greater bang-for-the-buck purchase than the excellent value-for-money Hyundai Sonata – it's one of the cheapest midsize sedans.
For taller or larger teens needing slightly more space to stretch than a compact option, Sonata's appreciably roomy interior matching larger vehicles will appeal.
Besides, its large trunk opening and sizable cargo area mean a college student will have plenty of space for moving items or the occasional road trip.
Like most models from this Korean carmaker, the Sonata is feature-rich and comes with generous warranty coverage.
#10 Chevrolet Bolt EV
As the industry transition into alternative energy sources to power everyday vehicles, it is as good a time for new drivers to consider an electric first car, not least because it eliminates trips to the gas station.
While most new EVs surpass the $30k price tag, the Chevy Bolt is one of the few that sells for less, its $26k starting price rivaling many gasoline-only and hybrid first-car options in this post.
The Bolt EV is decidedly big on value, offering a roomy cabin, many standard tech and convenience features, and over 250 miles of electric range, which is above average for its class and price.
Although a compact EV, the Bolt's doors open wide, and once inside, the generous head and legroom mean taller drivers will not struggle to get comfortable.
It accelerates as rapidly as the steering is responsive, giving it a nimbleness that's handy around town.
References:
https://www.carsforsale.com/used-cars-for-sale
https://www.autotrader.com/cars-for-sale/
https://www.subaru.com/crosstrek.html
https://www.kia.com/us/en/soul
https://www.hyundaiusa.com/us/en/vehicles/venue
https://automobiles.honda.com/cr-v