Top 10 Luxury Cars & SUVs for Seniors (Updated 2023)
Owning a luxury vehicle is one of the best ways for older drivers to spend their golden years, perfect for a posh daily commute and enjoying the occasional road trip with the grandkids.
While premium models are aplenty, the following are a selection of the best luxury cars and SUVs for seniors and retirees, categorized by vehicle size and type.
They are senior-friendly and a joy to drive.
Best Luxury Small SUVs for Seniors
#1 Mercedes-Benz GLB-Class
Retirees after an extra-small luxury SUV to move about in style will love the Mercedes-Benz GLB-Class, one of the German marque's newest sports utility vehicles – and an excellent one.
Besides sure-footed braking performance, the Mercedes-Benz GLB's boxy styling contributes to easy access and exit, plus a roomy cabin and cargo area, making the model one of the best small luxury SUVs for seniors.
The slightly-elevated ride height and tall door openings combine for an effortless enter-and-drive.
Further, the squarish shape translates into huge glass areas that provide airy views and excellent outward visibility.
The GLB also comes with an easy-to-operate infotainment system that integrates with many of the latest tech features in modern automobiles.
When you need a useful and highly accessible cargo area, the GLB will please with its low liftover height and standard power liftgate that make loading easier.
The GLB sits between the smaller GLA and larger GLC – the latter is another excellent compact SUV for elderly drivers.
#2 BMW X1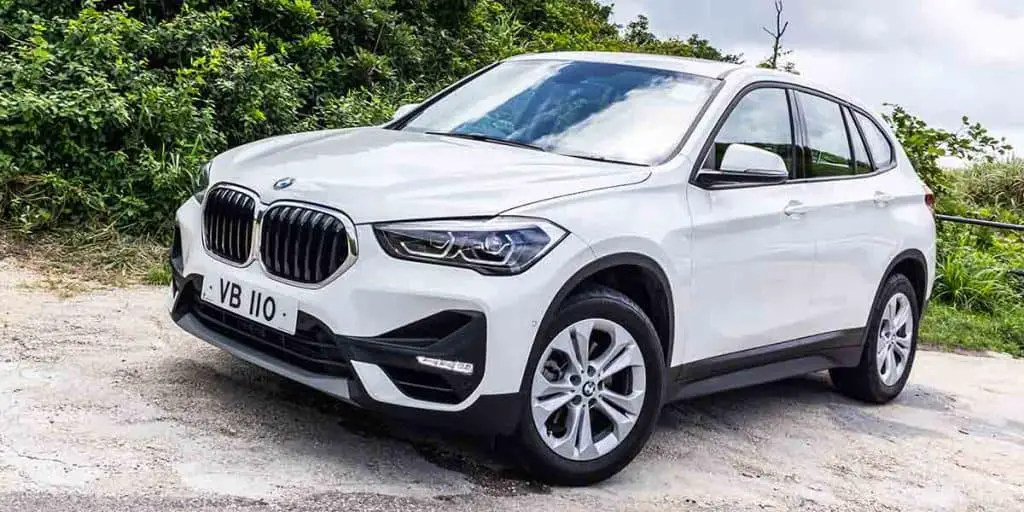 Older drivers would appreciate a smaller vehicle that's easy to park, so the smallish BMW X1, with many senior-friendly qualities, is a credible alternative to the Mercedes-Benz model listed before it.
The X1 rides and drives like most BMWs, with its massive amounts of grip, sporty handling but somewhat light-effort steering, and an easy-to-modulate brake pedal.
The interior space is abundant, and the X1's boxy proportions afford uncomplicated access to the cabin for elderly occupants.
Like the Mercedes GLB before it, the BMW X1 is merely tall enough not to make stepping into the SUV a challenge, a vital suit of an excellent luxury SUV for older drivers.
Once in the driver's seat, the generous-sized windows and slim windshield pillars promote excellent outward visibility and safer maneuvering in tight spaces.
X1 drivers and passengers can look forward to the typically best-in-class, generously proportioned and well-padded seats in both rows.
Additionally, the all-wheel drive is useful for added grip when weather conditions are less than optimal.
#3 Genesis GV70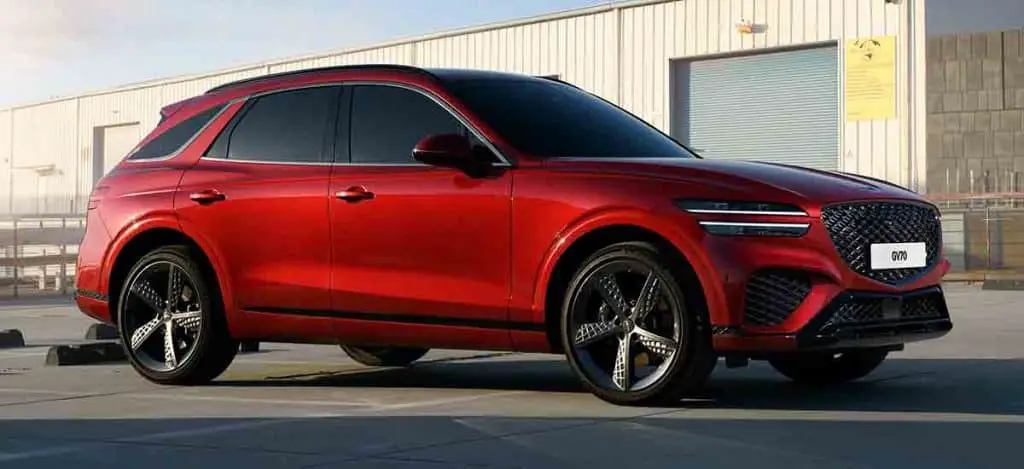 Slightly larger than the Mercedes GLB and BMW X1, the Genesis GV70 – still a small SUV – is ideal for taller or larger seniors who need more room to get comfortable.
Crucially, the Genesis GV70 offers one of the roomiest cabins in its class, with extra-large door openings that lend effortless entry and exit.
With loads of standard features for less than the competition – a Hyundai hallmark, the corporate owner of the Genesis brand – and an expertly balanced ride, the GV70's claim to the best-luxury-SUV-for-older-drivers status isn't far-fetched.
The robust engine delivers ample power smoothly but rapidly, and the handling though isn't as lively as sportier models, is predictable and easy to manage.
Driver sightlines are good in most directions despite the sloping roof towards the rear, thanks to the slim pillars and large side windows.
Gone are the days when Korean car companies only mass-produce cheap vehicles. Opting for the GV70 nets you excellent build quality and tons of value through abundant features and a generous warranty.
#4 Audi Q5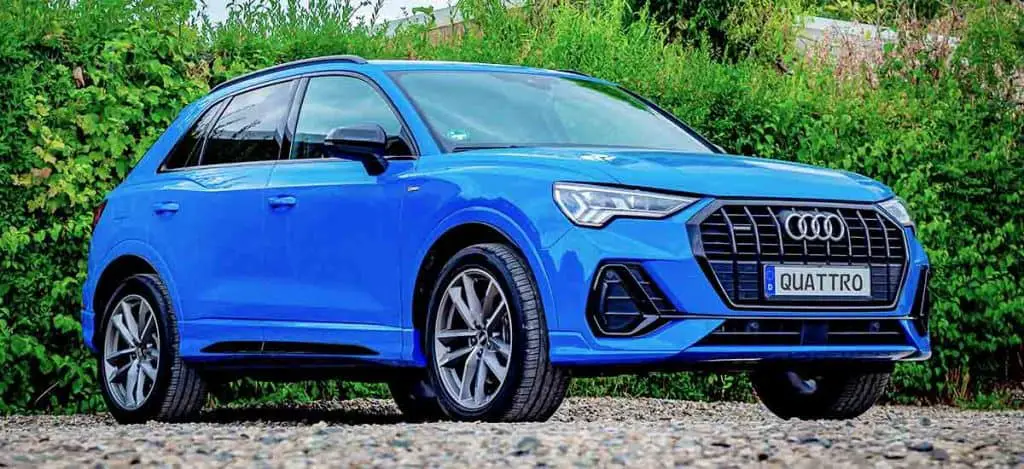 As one of the leading German car manufacturers, choosing an Audi means you aren't far off from getting one of the best automobiles that money can buy.
In typical Audi fashion, the Q5 comes with top-notch cabin craftsmanship and various senior-friendly traits that make it an excellent premium SUV pick for elderly drivers.
Getting in and out of the Q5 is straightforward with its well-shaped door openings, and the slender windshield pillars and tall windows all around translate into an airy feel in the cabin and a commanding view of the road for the driver.
Cross-traffic warning, parking sensors, and blind-spot monitoring systems mean older drivers will face no major issues driving or parking their vehicles.
Though the Q5 rides slightly firmer than others on this list, overall comfort is satisfactory, while the superb build quality makes the cabin a pleasant place to be for longer journeys.
#5 Volvo XC40 Recharge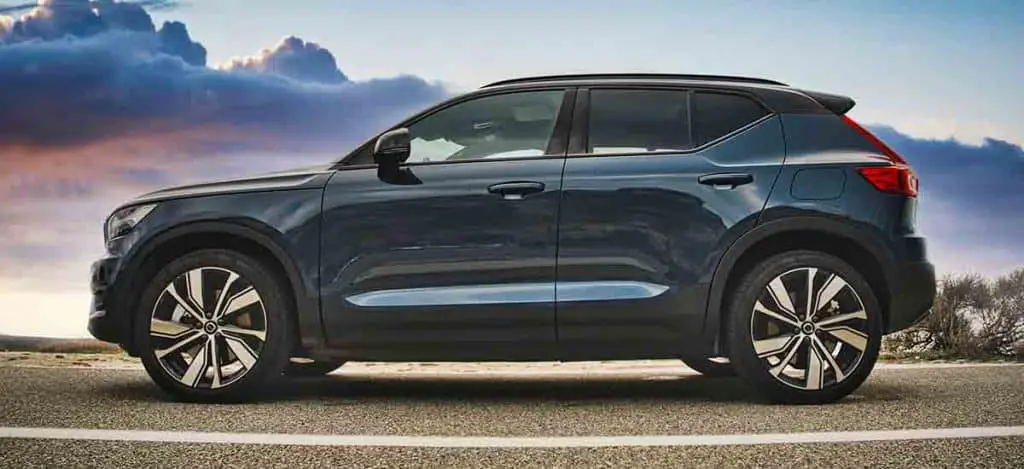 As the industry moves towards electricity as the primary mode of power, the compact XC40 Recharge is a smart luxury EV choice for senior citizens.
While many electric car designs tend to be more futuristic-looking with sloping rooflines, what separates the XC40 Recharge from them is its relatively squarish form that improves outward views for the driver and creates a spacious cabin that's a breeze to get in and out of.
The optional 360-degree camera is handy when parking in tight spaces.
The all-electric version of the XC40 is an improvement over the regular gas-powered variant with its quieter cabin, allowing easier conversations while the vehicle is in motion and a less tiring drive in longer trips.
The XC40 Recharge is easy to drive, and the 200-plus miles range, though not class-leading, will suffice for most with regular access to charging stations.
Best Luxury Midsize SUVs for Seniors
#6 Mercedes-Benz GLE-Class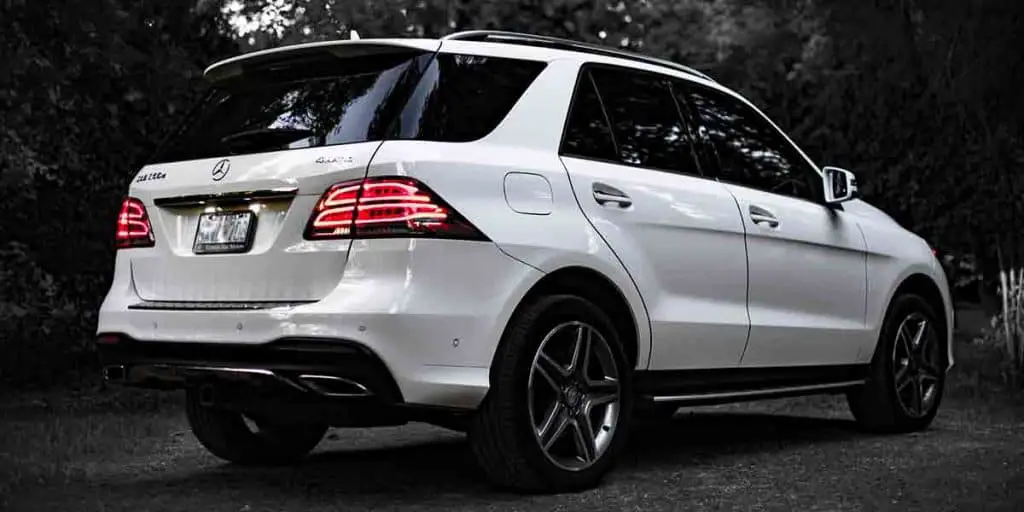 Like its Mercedes SUV stablemates, the GLE-Class is ideal for elderly drivers and retirees after an excellent but larger SUV.
The solid build aside, the Mercedes-Benz GLE is among the best midsize luxury SUV for seniors, thanks largely to its supreme cabin build quality, squarish door openings, and excellent outward views in all directions.
Although overall ride quality leaves room for improvement, with minor body motions over bumps and a floaty feel at elevated speeds, the cabin remains serene for the long haul, thanks to comfortable seats.
The GLE's infotainment system scores highly in functionality and ease of use, a massive plus for elderly drivers who'd appreciate no-nonsense tech features in a modern vehicle.
Crucially, the high level of luxury in design and materials is the GLE's trump card.
Plus, the Merc GLE is among the better senior-friendly used SUVs.
#7 BMW iX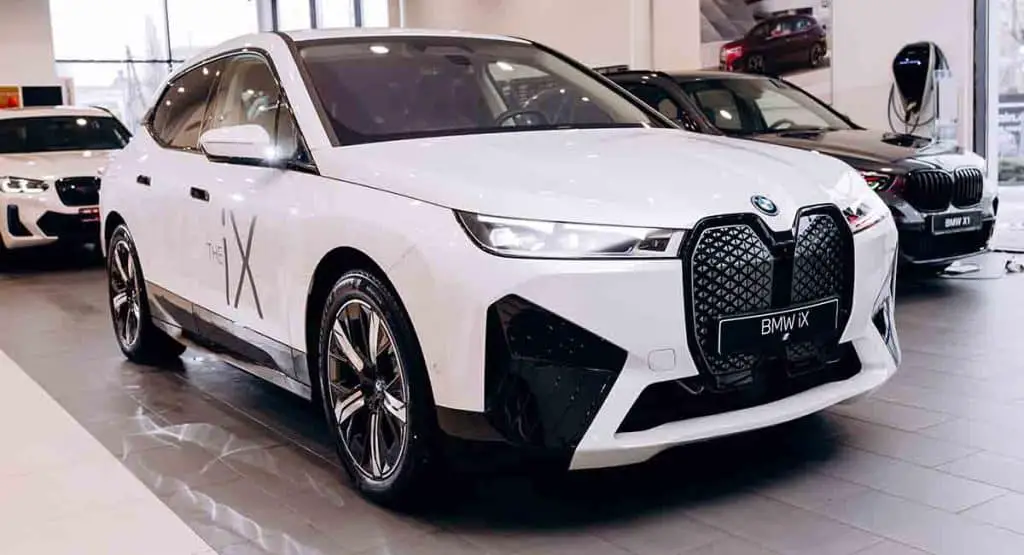 Premium all-electric SUVs for seniors in the midsize class do not get much better than the BMW iX, an all-wheel drive luxurious automobile.
While the appeal of the iX's aggressive styling is debatable, its design is highly functional, earning top marks for a senior-friendly vehicle.
From entry to driving, the BMW iX feels like it's made for retirees desiring a cool but excellent ride:
Low step-in and large door openings – near-effortless to get in and out of the vehicle.
Copious interior room – generous headroom, legroom, and shoulder room. Plus, the flat floor helps greatly.
Excellent outward vision – driver views out the front, sides, and rear pose no significant issues.
Ample cargo space – the over 35 cubic feet behind the second row is handy for the occasional road trip.
The over-300 miles range on a single charge is impressive, which means longer drives can be less stressful with fewer trips to the next recharging outlet.
#8 Rivian R1S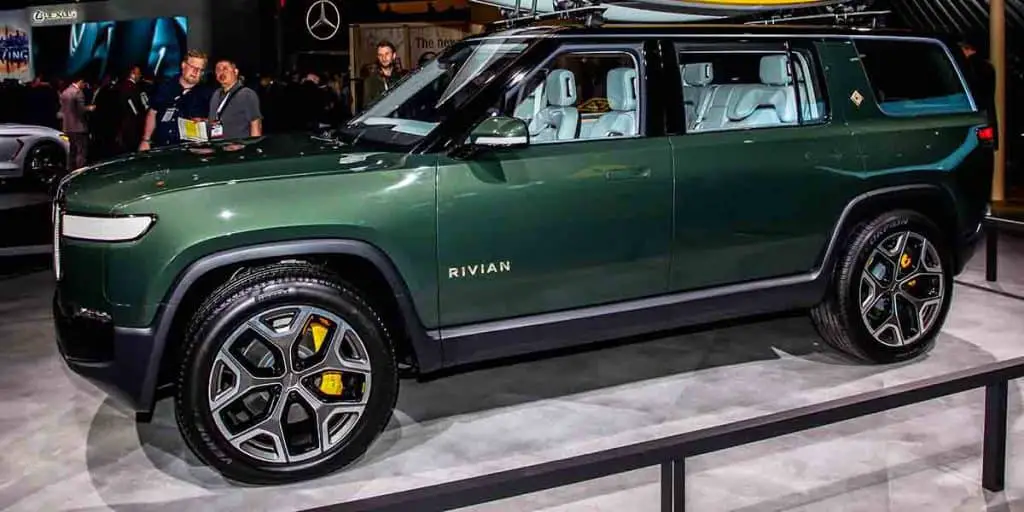 While the American EV company's R1T excels in the pickup class, the R1S is an ultra-capable SUV, with several pluses that appeal to older drivers.
The R1S is a three-row, seven-occupant luxury SUV that rides the pavements nearly as well as it goes off-road, perfect for the adventurous retiree couple.
Although its ride quality isn't as refined as a similar-size Mercedes or BMW, the Rivian R1S offers plenty of space inside, relatively good visibility despite its size, and an adjustable air suspension that lowers when parked so seniors won't struggle when stepping in or out.
Other notable R1S pluses include the availability of a front trunk that is wide and deep and a superior towing capacity of over 7,000 pounds.
Driving the tough-looking Rivian R1S is a cool reason to get out of the house during your retirement years.
Best Luxury Sedans for Seniors
#9 Audi A4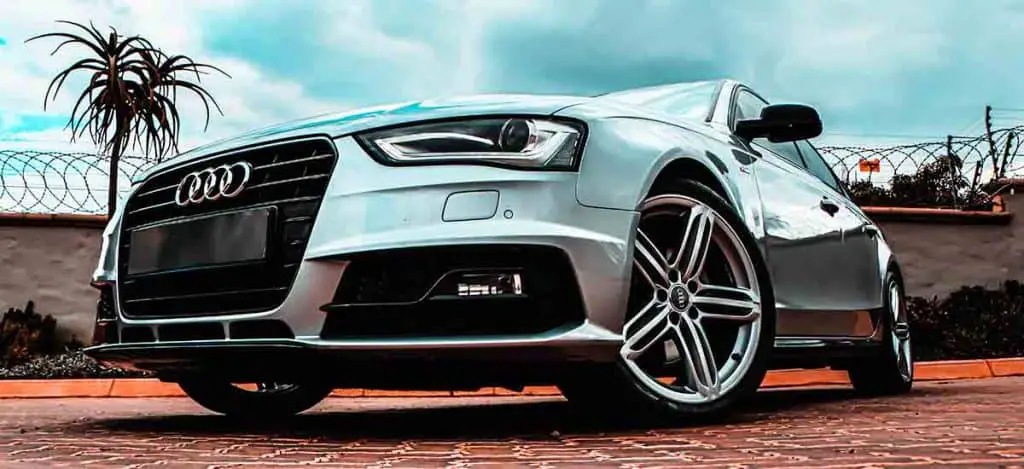 The premium compact sedan segment sees no shortage of entrants from the European and Asian marques.
Still, the Audi A4 stands out as one of the best small luxury cars for seniors, largely thanks to the ease of getting in and drive.
Although the A4 competes in the compact class, its interior is spacious, bordering a midsize sedan, with sufficient head and legroom up front and the back to get comfortable.
The relatively upright form, plenty of glass area, and slim pillars contribute to a car with good outward visibility, promoting a safer drive.
As sedans typically have lower ride heights, older drivers needing an SUV to avoid this problem should opt for one of the crossovers earlier in this post.
#10 BMW 5 Series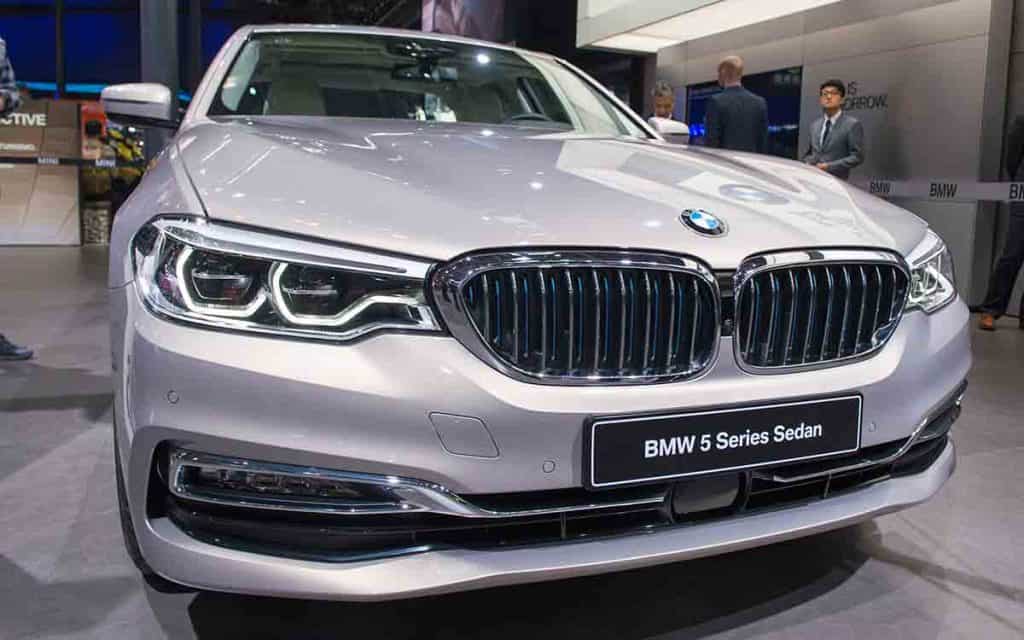 If a larger sedan is a better fit for taller drivers, this BMW is an excellent choice regardless of its model year.
With a broad range of powertrain options, supreme ride comfort, and generous door openings for ease of climbing in and out, it's difficult to argue against the BMW 5 Series as one of the best midsize luxury sedans for seniors.
The well-dampened ride and quiet cabin are impressive, and the smooth and balanced handling is a joy to experience, even when driven leisurely – the 5 Series is among the most comfortable cars for senior citizens.
Despite its sedan body, the 5 Series affords a commanding view of the road, thanks to the expansive windshield and long side windows.
References:
https://www.mbusa.com/en/vehicles/class/glb/suv
https://www.bmwusa.com/vehicles/x-models/x1/sports-activity-vehicle/overview.html
https://www.genesis.com/us/en/2023/genesis-gv70.html
https://www.audiusa.com/us/web/en/models/q5/q5/2023/overview.html
https://www.volvocars.com/us/cars/xc40-electric/
https://www.mbusa.com/en/vehicles/class/gle/suv
https://www.bmwusa.com/vehicles/all-electric/ix/sports-activity-vehicle/overview.html
https://www.bmwusa.com/vehicles/5-series/sedan/overview.html